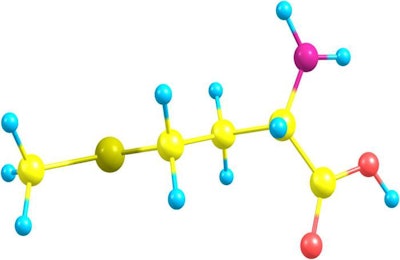 Will close its smallest facility in Germany
Evonik said it will "cluster" the production of its DL-methionine product at three facilities in Singapore, Belgium and the U.S., and close a smaller plant in Germany.
The company said in a press release that the move will "lead to a better cost position – through improved utilization of capacity – with economies of scale and an enhanced ability to adapt to any market condition."
Evonik will close its smallest DL-methionine plant in Wesseling, Germany, which has a capacity of 65,000 tons per year, by the end of the first quarter of 2021. It said it will invest EUR25 million (US$29.4 million) into upgrades at its plant for methionine intermediates in Wesseling "to safeguard long-term supply to the Antwerp site and to strengthen its European MetAMINO-Verbund."
The company will produce DL-methionine at its "world-scale facilities" in Singapore; Antwerp, Belgium; and Mobile, Alabama, in the U.S. The Singapore facility is the largest DL-methionine production complex in the world, with 300,000 tons per year of Evonik's MetAMINO product.
"All three of Evonik's world-scale MetAMINO plants operate along cost leading, best-in-class technology lines, and offer opportunities for further expansion," the press release said. "They are also ready for cost efficient modular debottlenecking in the future. Evonik believes it is now perfectly positioned for future growth at an improved competitive cost position."
Dr. Emmanuel Auer, head of the animal nutrition business line at Evonik, said now was the right time to make these changes.
"The methionine business is important for Evonik, now and in the future," he said. "We will adapt to market challenges and prepare our asset set-up for highest efficiency and further optimized cost structures. We have engaged in continuous efficiency measures and programs over the past few years. As part of structural asset optimization, the time felt right to close the smallest methionine asset."
Last week, the Ministry of Commerce of the People's Republic of China (MOFCOM) said it had concluded its methionine anti-dumping investigation after more than a year and said it will not implement tariffs on imports of methionine as a result. Evonik said it welcomed MOFCOM's decision and that it will continue to serve the Chinese market.