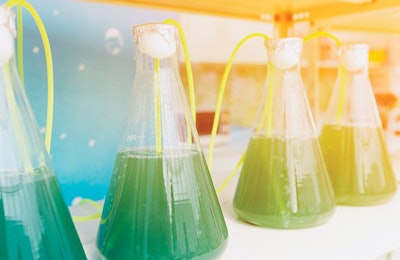 Veramaris plans US expansion, new algal oil products after receiving GRAS from FDA
A year after bringing commercial-scale production to the U.S., Veramaris has announced plans to begin direct sales in the U.S. upon receiving generally recognized as safe (GRAS) recognition for its algal oil from the U.S. Food and Drug Administration (FDA).
The Netherlands-based company announced the initiation of U.S. sales in June, just shy of its Nebraska manufacturing facility's one-year anniversary. Steven Severino, director of North American business development for Veramaris, said the company is shipping product samples to U.S. fish farmers and aquafeed producers.
"Everything so far is moving according to plan," Severino said. "We continue to improve the strain and make it more productive."
The Blair, Nebraska, facility, which Veramaris claims is capable of supplying 15% of the global salmon industry's demand for omega-3 fatty acids, is at about one-quarter of its capacity, Severino said. The company primarily sells into Norway and South America, but is looking forward to entering U.S. markets and serving salmon, trout and shrimp farmers.
"We're working closely with feed producers, and everything is moving fast and furious now," he said. "It's a great spot to be in — we have a unique benefit being a natural algal oil, an essential replacement for fish oil. We're providing a bunch of key benefits around sustainability."
Severino said Vermaris has so far not experienced any disruptions in supply or production due to the novel coronavirus (COVID-19), and sees the pandemic as a potential opening to provide an alternative to marine ingredient supply chains that have experienced disruption.
While high-value aquaculture species remain Veramaris' primary target customer, Severino said there is innovation in the works surrounding other species that will become the focus of the company's research and development efforts now that algal oil has achieved GRAS status. He said Veramaris is specifically focused on developing new products for the U.S. burgeoning pet food market.
The GRAS announcement, he said, came a a particularly "key point, because we're very close to expanding new products in new segments."