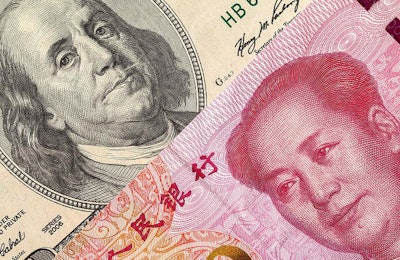 Rabobank says China's role in vitamin, threonine and lysine markets is causing price rally
The novel coronavirus (COVID-19) pandemic is expected to have the greatest impact on animal health and feed additive prices in 2020, according to Rabobank's "Poultry Quarterly Q2 2020" report.
"The biggest impact of coronavirus will be on animal health and feed additive prices, due to China's role in markets like vitamins, threonine and lysine," the report said. "These industries have been impacted by plant closures, causing a price rally for some products."
Last week, Evonik declared force majeure for its threonine amino acid product, ThreAMINO, as a result of the COVID-19 pandemic.
Rabobank said prices for threonine, lysine and vitamin E and, to a lesser extent, methionine, vitamin A, and vitamin D3 have increased sharply in the first quarter of this year. These higher prices, which indirectly affect prices for concentrates, premixes and complete feed, are expected to last several months.
COVID-19 will affect industries around the world, even as African swine fever (ASF) and avian influenza (AI) continue to add to market volatility, Rabobank said.
"Volatility is driven by the ongoing impact of ASF and reductions in global pork production, avian influenza outbreaks in Europe, Asia and Africa, as well as some potential trade disruptions," the report said.
COVID-19 has greatly contributed to supply shocks in China, driven by transport restrictions in early February, which limited farmers' access to feed and medicines, among other things. However, a new regulation placed priority on food production in the country, but the impact on supply is expected to last several months, Rabobank said.
Feed prices
South Africa still faces tough market conditions, the report said, but "the strong local feed grains crop should lead to better conditions for the industry later this year."
Rabobank said that, "from a cost perspective, there will be a limited upside for the major feed grains and oilseeds." This is expected to keep poultry feed prices at levels similar to last year, with variability among regions due to weather conditions.
Wheat has the tightest conditions, on a global level, driven by U.S. and EU acreage, the report said. A record warm winter in Russia and Ukraine will allow for those countries to compensate for the U.S. and EU conditions.
Weaker Chinese demand and crop acreage expansion in the U.S. are driving corn markets. Weaker feed demand in China for soybeans and ample supply in Brazil, Argentina and the U.S. have caused Rabobank to reduce its price outlook.
"The drop in poultry production in China will be bearish for grain and oilseed prices in the next months, but prices will recover when China's production picks up again later in Q2 and 2H. This might partially offset the bullish prices we see for some feed additives," the report said.
How is COVID-19 affecting your feed business? Share your experience.