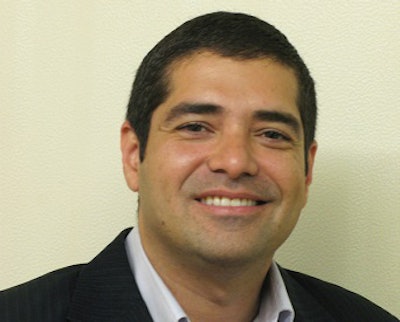 Kiotechagil, the Anpario brand which supplies high performance natural feed additives with a focus on organic acids and biosecurity, is using the company's new office in Sao Paulo as a platform to drive growth in Brazil and across South America.
"We can now respond more quickly and effectively when servicing our clients and it makes it easier to coordinate and plan producer trials, regional meetings and other events," said Dr Luciano Sa, Kiotechagil's sales and technical consultant based in Sao Paulo.
Kiotechagil's product portfolio is developing quickly and the company has implemented numerous trials with a wide range of influential pig and poultry integrators.
"The purpose of these trials was to prove the efficacy of Kiotechagil's well established product range within the local market. The product range includes protected acids such as Salkil, pHorce, Bactacid and Prefect." Dr Sa explained "So far the results have been excellent and our products are demonstrating a high return on investment for the farmer in all life stages of pigs and poultry."
Trials conducted with breeding stock have not only shown significant improvements in the breeders, but have also demonstrated performance benefits in the progeny such as: increased growth, reduced mortality, reduced infection rates and improved feed conversion.
"We have products which offer proven alternatives to the use of formaldehyde and antibiotic growth promoters in animal feeds, said Sa. "The final consumer is becoming increasingly concerned about food safety and as a result is demanding higher standards, including antibiotic-free meat. We are able to work with producers and help meet these exacting and changing requirements."