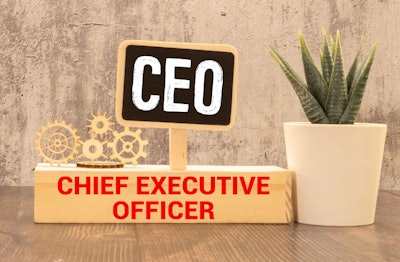 Pieter Wolleswinkel is appointed to succeed Theo Spierings
ForFarmers CEO Theo Spierings has resigned from his position due to health reasons and personal circumstances and has consequently terminated his one-year contract prematurely. The supervisory board has appointed co-director Pieter Wolleswinkel as CEO of ForFarmers, effective April 3.
"We sincerely regret that Theo is forced to resign from his position," said Jan van Nieuwenhuizen, chairman of the supervisory board. "In recent months, he has emphasized important aspects in the implementation of the revised strategy that was announced at the end of last year. His knowledge and experience in the field of sustainability and transformation have been valuable in this regard. We thank Theo for his input and wish him all the best."
Spierings was nominated for the position of CEO in November 2022 to succeed Chris Deen, who in October 2022 said he would step down from his position at the company. In September 2022, ForFarmers reported that it had temporarily changed management as Deen was expected to be absent for an unknown period of time because of health reasons.
He was appointed to member and CEO of the executive board of ForFarmers on January 17 for one year.
"Pieter Wolleswinkel, already a member of the executive board and responsible for ForFarmers Netherlands, has temporarily assumed CEO duties in the past year and has proven himself as a solid director," van Nieuwenhuizen said. "With the appointment of Pieter as CEO, we are securing continuity, expertise and international experience in the executive board."
The supervisory board has also nominated Rob Kiers as member of the executive board, so that it will consist of three members again. An extraordinary general meeting of shareholders will be convened for this at short notice.
"We are also nominating Rob Kiers as a member of the executive board, again an appointment from our own ranks," van Nieuwenhuizen said. "In his position as director M&A and strategy, we have come to know Rob as a driven professional. We are convinced that he fits perfectly in the management team under Pieter's leadership."