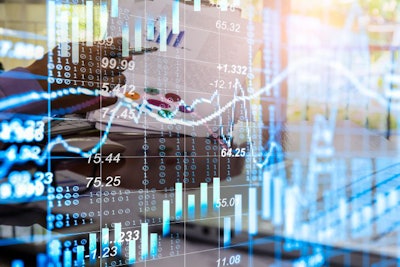 For 2022, company saw its highest earnings since 2012
Evonik Industries said it saw net income decline in 2022 while sales increased 24% to EUR18.5 billion (US$19.7 billion). At EUR2.49 billion, earnings were the highest since 2012.
The company said it is cautiously optimistic for 2023.
"The effects of war, high inflation and heavily fluctuating energy prices demanded a lot from us – and still do," says Christian Kullmann, chairman of the executive board. "Nevertheless, we were able to achieve the best operating result in the past 10 years. Evonik is well positioned for difficult times. This will also pay off in the current year."
The company said past year was characterized by a very successful first six months, followed by a much more difficult second half. Volumes declined slightly, and prices for raw materials and energy rose sharply in some cases. Evonik was able to pass on most of the prices increases. Adjusted earnings before interest, taxes, depreciation and amortization (adjusted EBITDA) rose by 4%, narrowly meeting the lower end of the forecast range of EUR2.5 billion to EUR2.6 billion.
Net income declined, mainly due to an impairment of goodwill in the Performance Materials Division amounting to EUR301 million. Adjusted net income increased by 7% to EUR1.05 billion.
Free cash flow reached EUR785 million. This corresponds to a cash conversion rate of 32%, slightly above the target that Evonik had adjusted to 30% during the year.
"The two very different business environments in the first and second half of 2022 made it difficult for us to manage inventories," says Chief Financial Officer Ute Wolf. "At the end of the year, we lasered in on these issues. This fully paid off with a very strong free cash flow in the final quarter."
For 2023, Evonik expects sales in a range from EUR17 billion to EUR19 billion.
Despite the difficult environment, Evonik is pressing on with its transformation toward sustainability and profitability.
"We are systematically focusing our investments on sustainable growth markets and we are divesting cyclical businesses," Kullmann said. "In this context, the sale of our Luelsdorf site will be the first step in the planned divestiture of the businesses in our Performance Materials Division."
Negotiations for the Luelsdorf sale are at an advanced stage.
In parallel with the planned divestments, Evonik is making targeted investments in six defined innovation growth fields that promise high returns. Sales from these innovation growth fields rose more than 20% last year to EUR600 million.
"These products have a high growth potential and above-average margins," said Chief Innovation Officer Harald Schwager. "Our goal is clear: We want to generate EUR1 billion in sales with these innovative products by 2025 and we are right on track."
Another important step in the sustainable transformation is the rapid overhaul of the energy supply. Due to power purchase agreements for wind energy, more than half of the electricity Evonik buys externally will come from renewable sources from 2026. By 2030, Evonik will exclusively purchase green electricity.