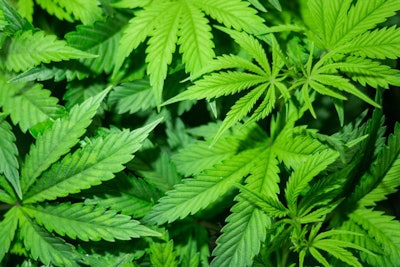 National Hemp Association, Hemp Feed Coalition enter agreement to work on approval for animal feed
A new partnership hopes to expedite a path toward the inclusion of hemp in animal feed — and could raise the profile of animal feed within the hemp industry.
The National Hemp Association and the Hemp Feed Coalition announced last month that they have formed a formal partnership to obtain approval for hemp as an animal feed ingredient. Both organizations believe access to animal feed markets is critical to establish a market for hemp alongside other farmed commodities. And with the world experiencing feed shortages, the timing felt right, according to Morgan Tweet, executive director of the Hemp Feed Coalition.
"Hemp can't change that overnight, but it's a really great feed source, so why don't we open that up," Tweet said.
While the partnership will see the two organizations working on feed-related issues in tandem, it doesn't constitute a merger and the two organizations will remain separate. The Hemp Feed Coalition will continue to work on hemp and animal nutrition research, education for farmers and animal producers, and will submit ingredient applications for review, Tweet said. The National Hemp Association, meanwhile, will help with funding and lobbying efforts.
"Our boards agree this is a mutually respectful arrangement and that we have the opportunity to elevate each other and, more importantly, get something accomplished to benefit the industry and the animals," said Erica Stark, Executive Director of National Hemp Association.
Stark said learning more about the ingredient approval process has also piqued the National Hemp Association's interest in working on policy for ingredients beyond hemp. The Hemp Feed Coalition's application for the approval of hemp seed cake for poultry diets, Tweet explained, has been waiting more than 200 days since it was submitted without a response.
"I naively thought this was all about hemp, but it really does seem it's not easy for anybody to get a feed ingredient approved, and we need feed ingredients approved in a much more effective way," Stark said. "We might look to collaborate with some other industries facing some of the same things, to see if we can find solutions that help everyone."