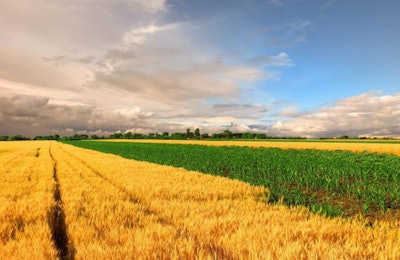 Letter sent to Agriculture Secretary Tom Vilsak expresses 'growing concern' over the implications the war in Ukraine will have on global food security
Several U.S. agricultural groups, including the American Farm Bureau Federation (AFBF) and the National Grain and Feed Association (NGFA), have asked the U.S. Department of Agriculture (USDA) for flexibility for acres within the Conservation Reserve Program (CRP).
The request, in the form of a letter sent to U.S. Agriculture Secretary Tom Vilsack, echoes that previously sent to Vilsack by Sen. John Boozman (R-Arkansas) that argued the deadline to sign up for CRP should be delayed due to the disruptions caused by Russia's invasion of Ukraine.
The latest letter, sent March 23, expressed the groups' "growing concern over the implications this war will have on global food security." It said the stocks-to-use ratios of the main commodities produced by Ukraine – wheat, corn, barley and sunflower oil – are already running low, and Ukraine's ability to harvest winter wheat or plant future crops is unknown.
"As USDA examines all available tools to address this looming commodity supply challenge, we urge you to provide flexibility for acres within the Conservation Reserve Program (CRP). The United States needs to produce more grain and oilseeds to offset the loss of Ukraine's grain and sunflowers. Time is of the essence. The planting window in the United States has already opened in some southern regions and will spread quickly north as we enter spring," the letter said.
The groups said it wanted to see "prime farmland" accessible for crop production. Prime farmland is defined as "land that has the best combination of physical and chemical characteristics for producing food, feed, forage, fiber, and oilseed crops that is also available for these uses."
"We urge USDA to provide flexibility to producers to plant crops on prime farmland as well as the least environmentally sensitive acres currently in the program without penalty, whether on an emergency basis or through an early-out of their current CRP contracts. We firmly believe that prime farmland acres should be accessible to working lands programs, including Environmental Quality Incentives Program (EQIP) and Conservation Security Program (CSP), that provide proven environmental benefits while continuing to produce abundant crops to the benefit of both U.S. and global consumers," the groups said in the letter.
Along with AFBF and NGFA, the other signatories of the letter were American Bakers Association, Agricultural Retailers Association, National Oilseed Processors Association, North American Millers' Association and North American Export Grain Association.
According to the USDA, the CRP is a land conservation program administered by the Farm Service Agency (FSA). In exchange for a yearly rental payment, farmers enrolled in the program agree to remove environmentally sensitive land from agricultural production and plant species that will improve environmental health and quality.