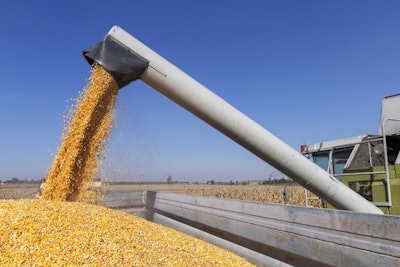 Spain's agriculture minister urges European Commission to waive import controls in order to make up for shortage left by Russia's invasion of Ukraine.
Spain's agriculture minister wants the European Commission (EC) to waive import controls on corn for animal feed to fill the supply gap left by Ukraine, according to Reuters.
Speaking to a parliamentary commission on March 9, Spain Minister of Agriculture, Fisheries and Food, and Environmental Affairs Luis Planas said that measures proposed by the European Union to ensure food security in response to the Russian invasion of Ukraine – such as future cultivation of fallow land – are not enough to fill the supply gap and that additional sources of corn, particularly Argentina, must be sought. Most of the corn raised in Argentina is genetically modified and contains pesticide residues that are restricted in the EU.
"I raised the issue of making import mechanisms more flexible in order to be able to buy maize in third countries, in particular Argentina," Planas said. "We have stock available, but we need to make purchases in third countries in the next 60 days."
Ukraine has banned the export of several agricultural products, including corn, in an effort to ensure food security for its own people. Additionally, ports in the Black Sea have been closed since the Russian invasion of Ukraine began last month.
According to the Ministry of Agrarian Policy and Food of Ukraine, the country exported 23.1 million tons of corn in the 2021-22 marketing year. Together, Ukraine and Russia account for 90% of the world's corn exports.
Major importers of corn have turned to other sources, including Romania, Bulgaria and France, but those countries cannot supply enough corn.
"With no clear date for discussion on the topic among European nations or a decision from Brussels and Spain's corn stock due to run out within weeks, Spanish industry groups have been pushing the government to sidestep EC rules and take unilateral action or risk losing out to other buyers," Reuters reported.
Jorge de Saja, general director of Spanish feed association CESFAC, told Reuters that there may not be enough corn to go around, and that Spain has four weeks of corn supply and six weeks of crude sunflower oil.
"If Spain waits and Germany or France goes ahead with the decision to import this corn, there will not be enough for everyone. Spain has to act first," he said. "We need the decision to be made this week or we will have to start slaughtering herds, especially chickens."
Argentina's corn exporters told Reuters that they are ready to move ahead on corn sales to Spain if and when a decision is made to do so.