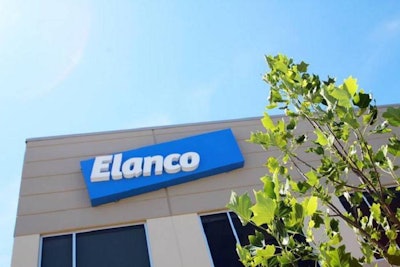 Company said changes will amount to savings of US$60 million in 2022
Elanco Animal Health will eliminate approximately 380 positions globally, including reducing senior management by 20%, the company said in a press release on November 30.
As part of the senior management reduction, executive committee members Racquel Harris Mason, executive vice president and chief marketing officer; Dirk Ehle, executive vice president and president Elanco Europe; and Joyce Lee, executive vice president and president U.S. pet health and commercial operations, will exit the company on December 31. The company expects to name a new leader for an expanded U.S. pet health role in the future.
Other changes include:
Consolidating commercial operations for Elanco International and Elanco Europe into one organization under the leadership of Ramiro Cabral, executive vice president and president of Elanco International.
Consolidating marketing efforts to simplify and reduce duplication by integrating the centralized marketing organization and concentrating investments in focus brands, digital capabilities, product launches and China.
Transforming and simplifying the research and development organizational structure to narrow its focus and concentrate investments on accelerating delivery of the company's late-stage Pet Health pipeline, while continuing to build the long-term pipeline.
Continuing adjustments throughout the remainder of the organization to help drive operational efficiency without directly affecting customer-facing roles.
The changes are meant to reduce organizational complexity, increase productivity and enable investment in the highest growth and innovation opportunities, Elanco said, and will generate approximately US$70 million in savings once fully realized. Savings of approximately US$60 million in 2022 will help offset added inflation costs, drive incremental productivity savings, and enable concentrated investments driving growth and innovation.
"Elanco nears the end of 2021 with momentum, consistently achieving our commitments over the past four quarters while executing against our priorities of driving innovation, creating stronger growth and delivering our companywide productivity agenda to increase profitability," said Jeff Simmons, Elanco president and CEO. "I want to thank Racquel, Dirk and Joyce for the important role they played as we integrated Bayer Animal Health. Their leadership and knowledge helped speed the combination of the companies, quickly putting the business on a path of greater disciplined execution and delivery. With that strong foundation, we are well positioned to further streamline our structure today and remove additional cost, allowing us to shift resources into areas of greatest opportunity."