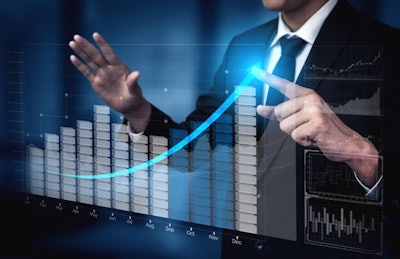 Darling's feed business saw income and net sales rise because of favorable 'animal production economics in North America'
Darling Ingredients reported strong results for its feed ingredients business for the second quarter of fiscal year 2021.
The company released its financial results for the three-month period ending July 3 on August 10, and also hosted an earnings call on the next day.
Darling's feed segment reported net sales of US$771.9 million for the quarter, compared with net sales of US$503.7 million during the second quarter of fiscal year 2020. The segment's income for the most recent quarter was US$108.6 million, an increase from the US$33.2 million reported from the same quarter one year ago.
Randall Stuewe, chairman and CEO of Darling Ingredients, while speaking on the call, attributed much of that success to current patterns of human consumption of animal proteins.
"Animal production economics in North America are still favorable, and they're favorable around the world as people have the wealth to buy the product. So, if you think back in the mid-2000s, as corn ran up to US$6 or US$8, animal feeding economics became challenged, no one could figure out could the producer, could the retailer pass it along? … Well, the people have money, they're eating at home, they're eating out, and they're paying the prices," Stuewe said. "You may need an armed guard to get a steak at Whole Foods these days. But at the end of the day, I don't see really meat consumption slowing down. As we said earlier, protein, whether they're mixed species, species-specific, or poultry proteins, everything seems to be in sync around the world today."
Looking forward, Stuewe said he has confidence that the feed segment will continue to perform strongly for the remainder of the fiscal year, despite the third quarter has historically been a little weaker than others.
Darling Ingredients, which has operations on five continents, is a world leading producer of organic ingredients, generating a wide array of sustainable protein and fat products while being one of the largest producers of renewable clean energy. It is headquartered in Irving, Texas.