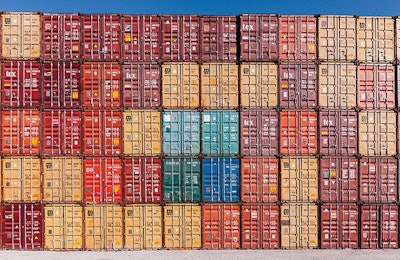 After products were blocked in June, Mexico now says it will accept pork produced on or after August 6
Mexico will once again accept shipments from a North Carolina Smithfield Foods facility after it blocked them in June.
The facility in Tar Heel, North Carolina, became ineligible to export to Mexico on June 16 due to concerns about the quality of hog skins from the plant. According to a Reuters report, Smithfield is allowed to export pork to Mexico that was produced on or after August 6, but meat produced from June 16 to August 5 cannot be shipped.
Smithfield said the issue stemmed from a third-party company and not Smithfield.
"The temporary delistment is a result of product quality concerns with a specific lot of back skins sold from the facility to a third-party, U.S.-based company that, after a period of time passed following the sale, then exported the back skins product to Mexico," Smithfield said in a statement in June. "We have conducted a thorough internal inquiry, and have determined that the issue originates with the third-party company, not with Smithfield nor the facility. We are working closely with appropriate authorities to resolve the matter."
Between April and June, Mexico also rejected shipments of pork skins from Rava Forwarding, and that company is also now eligible to ship to Mexico.
Smithfield Foods, a wholly owned subsidiary of Hong Kong-based WH Group, operates 11 feed mills in the U.S. and two feed mills in Poland through pork subsidiary Animex, according to Feed Strategy's Top Companies database. It produced 4.8 million metric tons of feed in 2020.
WH Group operates several subsidiaries within hog production, slaughtering and processing, packaged meats, and the distribution of packaged meats and fresh pork. In 2020, it produced 5.8 million metric tons of feed.