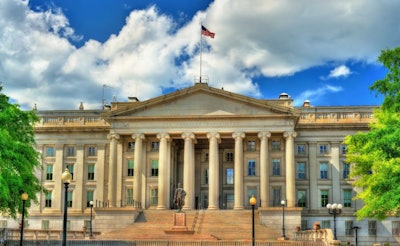 Company provided services to an unrelated US-based party engaged in activities involving and Iranian party
Lansing, Michigan-based Neogen has received an administrative subpoena from the U.S. Treasury Department's Office of Foreign Assets Control (OFAC) related to business dealings involving parties located in Iran, the company disclosed in its July 30 annual report filing.
The company said it received a subpoena from OFAC on March 6, 2020, and "subsequently conducted an internal investigation under the direction of outside legal counsel and disclosed information concerning certain genomic testing services provided to an unrelated U.S.-based party engaged in veterinary activities involving an Iranian party."
Neogen said it is cooperating with OFAC's investigation and is examining whether any of these activities may be eligible for OFAC General Licenses authorizing agricultural and veterinary activities.
"In addition to responding to the administrative subpoena, the company is implementing additional compliance measures to prevent inadvertent dealings with restricted countries or parties," it said in the filing. "These measures will further enhance the company's international trade compliance program, which is designed to assure that the company does not conduct business directly or indirectly with any countries or parties subject to U.S. economic sanctions and export control laws."
Neogen said it does not expect OFAC's investigation to have a meaningful impact on its operations or financial results.
"In fiscal 2020, the company took a charge to expense and recorded a reserve of $600,000 to provide for potential fines or penalties on this matter. At this time, the company believes that it is adequately reserved for this issue," it said.
Record results for fiscal 2021
For fiscal year 2021, Neogen reported record revenue of US$468.5 million, a 12% increase from the previous year.
"The past year has been full of uncertainty, but these strong top-line results demonstrate the resiliency of the entire Neogen team and their dedication to protecting the global food supply," said John Adent, Neogen's President and CEO, in a statement. "I am pleased to report this solid growth across our entire business, both domestically and internationally. Our success this year reflects the strength and diversity of our product portfolio, which allows us to offer comprehensive solutions under extremely challenging market conditions."