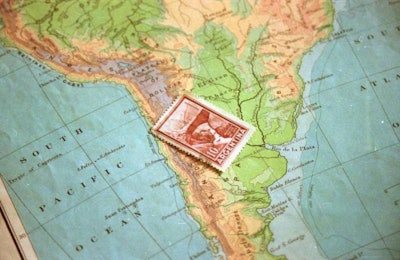 Customs officers walk off job to demand better access to COVID-19 vaccines
Argentina's customs officers went on strike on June 8, a move that could affect the country's grain exports, according to a Reuters report.
Workers went on strike to demand better access to COVID-19 vaccinations as the country has become a hot spot for infections. Less than 7% of Argentina's population has been fully vaccinated, and 24.5% of the population has received at least one dose. Other worker groups in Argentina have also demanded greater access to vaccines.
Argentina is the world's third largest exporter of corn and the largest supplier of soybean meal to Europe and Southeast Asia.
While a short strike isn't expected to have major effects on exports, disruptions are likely if the strike drags on.
"It seems that it is going to affect all exports of all ports in Argentina," Guillermo Wade, manager of the Chamber of Port and Maritime Activities (CAPyM), told Reuters. "Customs officers need to be present for import and export operations, so we hope this will be solved."
The Argentine Union of Customs Personnel said that, "depending on the result, union actions may intensify after Tuesday."
Argentina's SOEA oilseeds workers union has also threatened a strike this week if its workers do not obtain access to COVID-19 vaccines.
"If by June 9 our colleagues do not begin to be vaccinated, the only alternative that we will have left to be heard, will be to carry out direct union action," SOEA said.
Argentina's oilseeds workers and grain inspectors' unions held a 20-day wage strike in December 2020 that delayed more than 160 ships carrying agricultural products.
Argentina has seen nearly 82,000 documented COVID-19-related deaths, and there are more than 335,000 active cases in the country as of June 8.
In July 2020, China-based COFCO and U.S.-based Bunge temporarily suspended operations in Argentina after both companies had employees test positive for COVID-19.