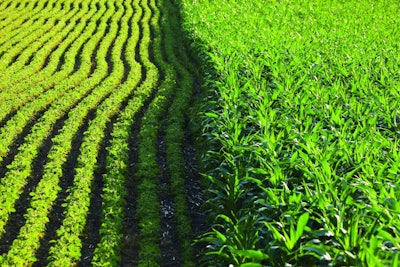 Prices could rise after loss of US equivalency agreement with India, market analyst says
Unlike conventional commodities, prices for essential organic feed ingredients have remained relatively stable over the past year. Some, however, worry U.S. action against India last month could change that by the end of 2021.
In January, the U.S. ended an equivalency agreement with India that allowed farmers who met that nation's requirements for organics certification to sell their wares as organic in the U.S. without formally completing the U.S. Department of Agriculture's (USDA) certification process. While the potential consequences of this action won't be felt until at least later this year, Ryan Koory, an economist with organics trading firm Mercaris, said there are signs the market has already begun to move to compensate.
India, according to Koory, is the U.S.'s largest supplier of organic soybean meal, accounting for roughly one-third of the U.S.'s total supply. Prices for organic soybeans have remained relatively low since the January announcement, staying in the US$19-US$20 per bushel range that prices have hovered in for the past year. Despite this, import activity, Koory said, is "striking," with producers bringing in record numbers of organic soybeans from India despite strong domestic production in the U.S.
Since the beginning of the 2020-21 marketing year, Koory said, the U.S. has imported twice as much organic soybean meal as during the same period the previous year. Despite ample supplies of soybeans, the influx of organic soybeans into the U.S. hasn't dampened organic soybean prices, suggesting that producers may be stocking up to get ahead of a possible market shock when the new certification requirements take effect later this year.
The U.S. decision to drop the equivalency agreement with India doesn't bar Indian producers from selling organic products in the U.S.; it simply requires them to maintain separate certifications in both countries, Koory explained. The USDA has also provided Indian farmers with an extended timeline for achieving certification: Farmers have until July to declare their intent to re-certify under U.S. standards, and they have another year after making that decision to complete the certification process. That means the full impact of the January decision won't be felt for another year or two, Koory said, when it will become clear what percentage of Indian soybean production will no longer be considered organic in the U.S.
"It's a slow-moving boogeyman, and it may turn out to be not much of anything when it gets here," Koory said.
If only a fraction of Indian farmers choose to seek certification, Koory said, that could push organic soybean prices upward and shift production to other large soy-growing regions, such as Latin America. But there's also a chance, Koory said, that if a good number of Indian farmers seek and achieve USDA certification, that current market trends could result in rapidly declining prices later this year, because if U.S. producers are stocking up, "it's likely there's this huge supply of soybeans sitting in storage somewhere."
"If we do continue to import at this rate and there aren't some announcements of increased production," Koory said, "we will definitely start to see downward price pressure."