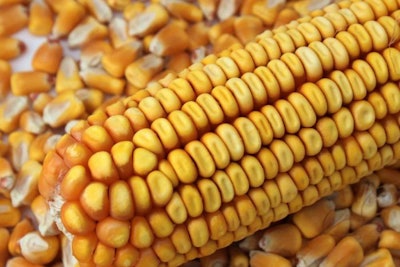 Mexico has banned genetically modified corn and plans to phase out GMO corn imports, including US imports for animal feed
Mexico's recent ban on genetically modified corn will include animal feed imports, according to a press release from the Secretariat of Agriculture and Rural Development. Mexican government officials met with supply chain and agriculture producers on Friday, Jan. 15, to discuss the plan to phase out GMO corn by 2024 and determine whether GMO corn would be allowed in animal feed. At the time the ban was announced in December 2020, it was unclear if the ban would apply to animal feed.
The move to ban GMO corn is part of Mexico's effort to become self-sufficient in food production.
As part of the public-private initiative Maíz para México, the Ministry of Agriculture will work to increase the production of yellow corn and other grain in Mexican states that have productive potential, the release said. As volume increases, domestic supply to the livestock sector will be promoted, reducing the level of imports.
Mexico depends on imports of GMO corn from the United States for livestock feed. U.S. corn exports to Mexico in 2019 were US$2.7 billion, according to U.S. Department of Agriculture (USDA) Foreign Agriculture Service data, making Mexico the U.S. feed industry's largest export destination.
In 2018, the United States, Canada and Mexico reached a trilateral trade deal that replaced the North American Free Trade Agreement (NAFTA). The United States-Mexico-Canada Agreement (USMCA), entered into force on July 1, 2020.