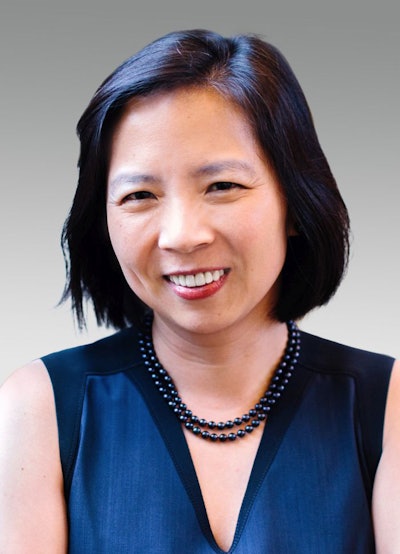 Elanco says it is entering the next phase of integration after its acquisition of Bayer Animal Health
Sarena Lin, who most recently served as executive vice president of transformation and technology at Elanco Animal Health, will leave the company and join Bayer AG as chief transformation and talent officer.
The announcements come as Elanco says it is entering its next phase of integration after its acquisition of Bayer Animal Health in August 2020.
Lin joined Elanco in 2018 as head of North American operations and most recently oversaw the creation of the company's technology infrastructure after its separation from Eli Lilly and Co., as well as the closure and first phases of integration of Bayer's animal health business into Elanco. Prior to her work at Elanco, she served as president of the feed and nutrition business at Cargill.
At Bayer, Lin will be responsible for human resources, strategy and business consulting and "drive the accelerated transformation of Bayer." Additionally, she will serve as labor director. She will be based at the company's headquarters in Leverkusen, Germany.
"I have gotten to know Bayer as a highly professional, innovative company with enormous potential and an inspiring vision and purpose. Now is the time to unleash that potential," Lin said in a statement. "I am looking forward to shaping the ongoing transformation as part of Team Bayer for the benefit of all of the company's stakeholders."
Next phase of Elanco-Bayer integration
In a press release, Elanco said the next phase of its integration of Bayer Animal Health will streamline technology and transformation, "localizing ownership of the structure and technology to ensure affiliates are equipped to address the diverse needs of customers."
Elanco Chief Financial Officer Todd Young will assume responsibility for finance and productivity initiatives related to the integration, as well as information technology organization.
"We have been in a state of physical growth over the past few years, and now we are shifting to nurture that growth and its investment to return even greater value for shareholders and customers alike," Elanco President and CEO Jeff Simmons said in the release.
Elanco completed its US$6.89 billion acquisition of Bayer Animal Health on August 3, 2020. In September, the company announced it would restructure its business and eliminate hundreds of positions. In December, it said it had chosen Indiana as its base for future global consolidated operations.