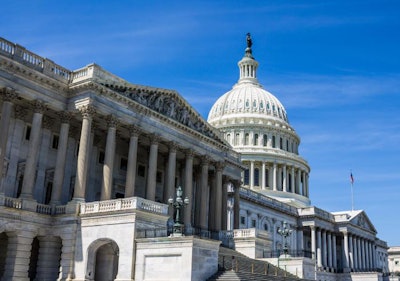 Kent Corp., ADM, Smithfield among agrifood companies with leaders on National Association of Manufacturers' board of directors
The National Association of Manufacturers (NAM) issued a statement urging Vice President Mike Pence to invoke the 25th Amendment to remove President Donald Trump from office after a mob of Trump supporters stormed the U.S. Capitol building on January 6.
NAM's board of directors includes leadership from several agrifood and agriculture companies, including Kent Corp., Archer Daniels Midland Co., Smithfield Foods, Sukup Manufacturing Co., BASF Corp. and AGCO Corp.
On Wednesday, as a joint session of Congress was meeting to certify President-Elect Joe Biden as the winner of November's presidential election, a pro-Trump mob entered the Capitol building, sending House and Senate members and staff into hiding. At least four people died and several members of law enforcement were injured.
NAM's statement said, in part: "Throughout this whole disgusting episode, Trump has been cheered on by members of his own party, adding fuel to the distrust that has enflamed violent anger. This is not law and order. This is chaos. It is mob rule. It is dangerous. This is sedition and should be treated as such. The outgoing president incited violence in an attempt to retain power, and any elected leader defending him is violating their oath to the Constitution and rejecting democracy in favor of anarchy. Anyone indulging conspiracy theories to raise campaign dollars is complicit. Vice President Pence, who was evacuated from the Capitol, should seriously consider working with the Cabinet to invoke the 25th Amendment to preserve democracy."
Section 4 of the 25th Amendment – which has never been used – allows for removal of the president from office if the vice president and a majority of Cabinet members declare the president unfit to do his job.
In its statement, NAM called on leaders to defend democracy.
"This is not the vision of America that manufacturers believe in and work so hard to defend. Across America today, millions of manufacturing workers are helping our nation fight the deadly pandemic that has already taken hundreds of thousands of lives. We are trying to rebuild an economy and save and rebuild lives. But none of that will matter if our leaders refuse to fend off this attack on America and our democracy — because our very system of government, which underpins our very way of life, will crumble."
According to its website, NAM is the largest manufacturing association in the U.S., representing small and large manufacturers in every industrial sector in every state.