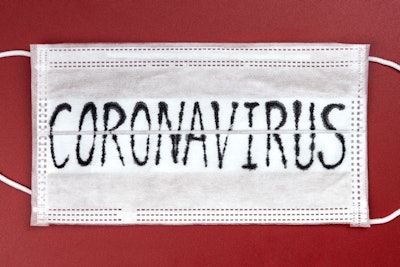 Restaurants, grocers, livestock producers and meat processors have all learned lessons from the pandemic
The agrifood industry saw three major impacts as a result of the novel coronavirus (COVID-19) pandemic, according to Brett Stuart, president of Global Agritrends.
Stuart spoke during a webinar, "Global Protein's Uncertain (and Certain) Future," presented August 20 by Perstorp Animal Nutrition.
The first major impact on the industry was early on in the pandemic, when restaurants were closed and consumer demand shifted to grocery stores.
"This is a major shift that's caused enormous volatility," Stuart said.
Second, meat processing plants were hit with COVID-19 outbreaks among employees, exposing risks to production.
"We found out very quickly that human labor is the weak link in the logistics chain," he said. "It's something we cannot replace. If you don't have workers show up, you do not process chicken, hogs or cattle. You just cannot do it without people. It crippled production."
Last, Stuart said, the pandemic created uncertainty about the long-term effects on demand.
"What happens longer term with demand? We are in a recession, we have very high unemployment, there's fear, there's nervousness," he said.
What does the future hold?
In the future, for restaurants and grocery stores, "Food delivery is here to stay," Stuart said.
Producers and processors learned the hard way that human labor is risky and, therefore, innovation will surge.
"Processors, farmers are going to do everything they can to reduce their dependence on human capital," he said. "That will result in more standardization of carcass sizes and shapes, particularly in cattle."
There will also be big changes in processing plants, he added, such as "more investment into robotics – that's difficult to do, but we're going to do more of it. Anything you can do to replace human labor is going to happen. It's going to happen first in the cold storage facility … that's easy. Boning tenderloins? Pretty tough to do with robots."
The bottom line, he said, is that companies and industries need to adapt quickly to survive COVID-19.
"Do not sit back and say, 'Were going to wait until things get back to normal.' You better figure out what your new normal is because we're in it," he said.
View our continuing coverage of the novel coronavirus (COVID-19) pandemic.