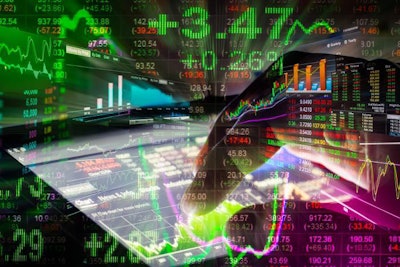 Company says it has spent US$350 million on COVID-19 protection measures
The novel coronavirus (COVID-19) pandemic contributed to Smithfield Foods posting a loss of US$72 million in adjusted operating results for the second quarter, a drop of 140%.
The company said on August 11 that it has spent US$350 million "to protect its team members and the American food supply during the COVID-19 pandemic."
"At Smithfield, the first half of 2020 was 'a tale of two tapes': pre-pandemic and pandemic. Prior to the onset of COVID-19 in the U.S., Smithfield delivered record results in the first quarter of 2020, which were 190% higher than 2019. However, the impact of the pandemic weighed heavily on the company's second quarter," the company said.
"Going forward, we expect performance to rebound in the fall, as our COVID-19-related costs, some of which were one-time or short-term in nature, are declining," said Kenneth M. Sullivan, Smithfield's president and CEO. "Throughout the pandemic, we have had two priorities, and two priorities only. First, keep our people healthy and safe. And, second, keep our nation fed. These remain our sole priorities."
Expenses related to COVID-19 included US$195 million on people-related costs, US$125 million on facility-related costs and US$30 million on community-related costs.
Smithfield's people-related costs included compensation for employees who stayed home during the pandemic, expansion of health benefits, and pay premiums. Facility-related costs include personal protective equipment, protective safety measures, and slowing line speeds. Community-related costs include the donations of 40 million servings of protein to food banks nationwide.
Smithfield, the largest pork processor in the U.S., had to temporarily close at least five of its plants due to COVID-19, including those in Sioux Falls, South Dakota; Cudahy, Wisconsin; Martin City, Missouri; St. Charles, Illinois; and Monmouth, Illinois.
A federal lawsuit filed in April accused the company of contributing to the spread of COVID-19 in its facilities. The company said the "allegations contained in the complaint are without factual or legal merit and include claims previously made against the company that have been investigated and determined to be unfounded."
View our continuing coverage of the novel coronavirus (COVID-19) pandemic.