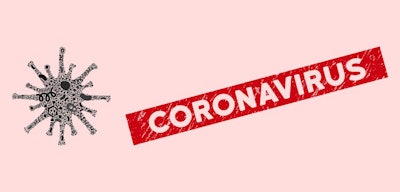 More commodities are now eligible to apply for Coronavirus Food Assistance Program
The U.S. Department of Agriculture (USDA) will extend the application deadline for the Coronavirus Food Assistance Program (CFAP) and has added more commodities to those eligible for funding.
Several agriculture groups, including the American Farm Bureau Federation (AFBF), National Aquaculture Association, National Cattlemen's Beef Association, National Milk Producers Federation and National Sorghum Producers sent a letter to Agriculture Secretary Sonny Perdue on August 7 asking for these extensions.
The new deadline to apply for the program is September 11. Among the commodities added for eligibility of CFAP funding are aquaculture and non-specialty crops and livestock, including liquid eggs, frozen eggs and sheep.
"We thank USDA for responding quickly to our letter and addressing the needs of America's farmers and ranchers as they fight to stay afloat during the coronavirus pandemic," the AFBF said in a statement on August 11. "COVID-19 has taken its toll on farmers across the country, regardless of what they grow or raise. No one can tell when this pandemic will end, and extending the deadline and expanding eligibility will provide a lifeline at a time it's needed most.
"Many hard-working farm families have not gone through federal programs before and need help navigating their way through the process. We're working to ensure farmers who now qualify for aid are made aware that it is available to them, and we encourage the USDA to expand its outreach efforts to do the same."
The National Association of Egg Farmers said it is pleased that liquid eggs have been added to the CFAP program eligibility.
"After USDA announced that eggs/layers would be excluded from CFAP, National Egg Farmers worked hard to ensure they were included before the program ended August 28," the association said in a statement. "There are a number of liquid egg farmers already contacted by National Egg Farmers to provide them the good news."
View our continuing coverage of the novel coronavirus (COVID-19) pandemic.