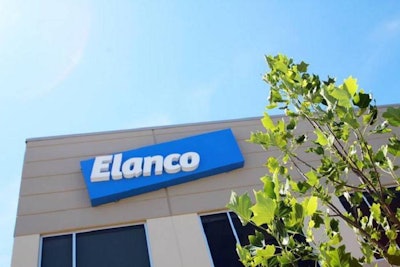 Bayer parent company receives US$5.17 billion in cash from US$6.89 billion deal
Elanco Animal Health Inc. has completed its US$6.89 billion acquisition of Bayer Animal Health, the company said on Monday.
"Nearly two years into our journey as an independent company, we have made significant progress in creating a purpose-driven, independent global company dedicated to animal health – all while weathering the century's most significant animal and human health pandemics: African swine fever and COVID-19," said Jeff Simmons, president and CEO of Elanco, in a statement. "Delivering on the timely close of the acquisition and bringing momentum into Day 1 in this challenging environment underscores the deep capability and disciplined execution from both companies."
With the closing of the transaction, Bayer AG received US$5.17 billion in cash, comprised of proceeds from the company's equity and tangible equity unit issuances in the first quarter of 2020 and debt financing from the Term Loan B priced in the first quarter of 2020 that closed with the transaction closing. Additionally, approximately 72.9 million shares of Elanco Animal Health common stock were issued to Bayer AG. These shares will be subject to a lock up, where Bayer cannot sell any shares for the first 90 days. In the second 90 days, 50% of shares are eligible for sale and the remainder may be sold after 180 days. Moreover, Elanco has completed the required antitrust divestures that had been previously announced. The divested products had 2019 revenue in the range of US$120 million to US$140 million.
Last week, Elanco reported its second quarter revenue was down 25% mostly due to channel inventory reduction and effects from the novel coronavirus (COVID-19) pandemic. Total revenue for the second quarter was US$586.3 million, the company reported on July 30. Third quarter revenue is expected to be between US$660 million and US$710 million, excluding revenue from divestitures and with continued impact from the COVID-19 pandemic, primarily in livestock.