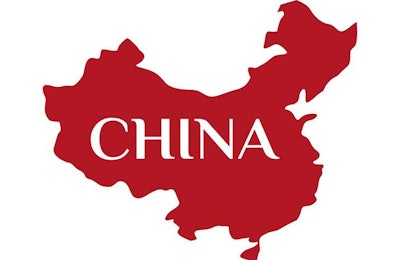 New deadline for final determination is October 10
The Ministry of Commerce of the People's Republic of China (MOFCOM) has extended the investigation period of its anti-dumping case against imports of methionine originating in Singapore, Malaysia and Japan by six months. The new deadline for final determination is October 10.
The investigation began April 10, 2019, and was expected to last approximately one year.
According to Xinhua, the investigation was launched after the ministry received an application from Ningxia Unisplendour Tianhua Methionine Co. Ltd., which was registered and established in Zhongwei in northwestern China's Ningxia Hui autonomous region in June 2013.
The investigation looks into possible dumping during calendar year 2018, as well as whether the domestic industry suffered losses in calendar years 2016-18 as a result of dumping.
Evonik, a manufacturer of a methionine feed additive product for animals, said in a press release on April 3 that it "continues to fully support the investigation by the Chinese authorities and has provided competent bodies with all the necessary information and data. The company will cooperate fully in the ongoing investigation, while remaining confident with respect to its outcome."
Evonik manufactures its methionine product, MetAMINO, in Belgium, the U.S., Singapore and Germany, and supplies customers in more than 120 countries.
Methionine, an essential amino acid, is used in animal feed, human medicine and the food sector. In animals, methionine needs to be ingested with the feed. As a feed additive, it contributes to efficient, healthy and more sustainable nutrition of farm animals, especially poultry and pigs.