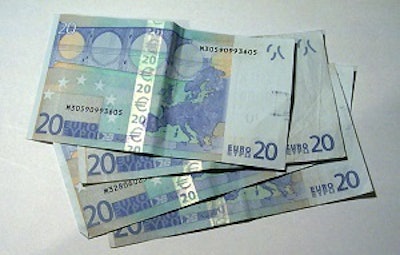 From WATTAgNet:
Cargill has abandoned its bid for animal feed supplier Nutreco.
"Cargill has concluded it will no longer pursue an acquisition of Nutreco," Cargill said in a news release. "In reaching this decision, Cargill considered all relevant facts, including the attractiveness of acquiring Nutreco relative to alternative potential investments."
Cargill previously had bid for Nutreco jointly with private equity firm Permira, and later said it was considering bidding on its own.
The initial joint bid was rejected by Nutreco after Cargill showed interest in breaking up the company. Nutreco said at the time that the approach was "fundamentally inconsistent with Nutreco's long-term growth strategy for the business as a whole."
SHV Holdings, Nutreco's biggest shareholder with 15.3 percent of its issued share capital, remains as the sole bidder for Nutreco.
SHV has made an offer valuing the company at EUR3.1 billion (US$3.8 billion). Under its revised offer, SHV would pay EUR44.50 (US$54.23) a share in cash for outstanding shares of Nutreco.
Nutreco's board of directors has recommended that shareholders accept SHV's offer, saying it "represents an attractive price and provides high deal certainty for shareholders."
A shareholder meeting to consider the SHV offer is set for Feb. 9.
Nutreco shares were down 5 percent on Tuesday.
Cargill Abandons Pursuit of Dutch Animal Feed Supplier Nutreco
LONDON – Cargill says it is abandoning its pursuit of Nutreco, removing a potential rival to SHV Holdings' proposed acquisition of the Dutch supplier of feed for livestock and fish farms. Nutreco rejected a separate, unsolicited takeover approach from Cargill in November in which Cargill …
Nutreco shares suffer after Cargill ends bid fight
AMSTERDAM (Reuters) – Shares in Nutreco (NUO.AS) fell five percent on Tuesday after U.S. commodities company Cargill [CARG.UL] said it was pulling out of a bid battle for the Dutch animal feed maker. Cargill's withdrawal leaves the field clear for Dutch investment firm SHV which has made an offer valuing the company at around 3.1 billion euros (2.44 billion pounds).
Cargill throws in towel on Nutreco bid
Cargill Inc. won't make a solo bid for Dutch animal feed supplier Nutreco after all. Bloomberg reports on the decision by the Wayzata-based agribusiness giant to drop its planned pursuit of the $4 billion company. "Cargill remains committed to building further its global animal nutrition platform through both organic investment and acquisitions," the company said in a statement.