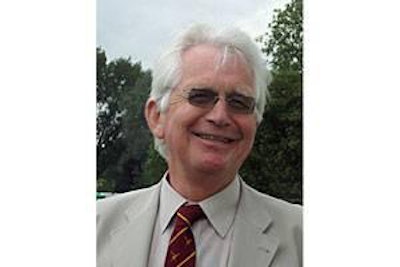 WATT has announced editorial staffing changes for three of its agribusiness titles. These changes are part of a company-wide effort to strengthen our content in agribusiness and pet food markets.
Terrence O'Keefe has been named the editor of Egg Industry magazine. He brings over 20 years of experience in the poultry and publishing industries with him to his new assignment. Previously, O'Keefe served as editor of WATT PoultryUSA and Poultry Digest and has contributed articles to other WATT publications.
Before joining WATT as an editor, O'Keefe worked in the poultry industry in a wide range of jobs, everything from field service person to production scheduler to processing plant manager. He has worked for turkey and broiler companies in live production and processing, and worked with egg layers in graduate school. O'Keefe has master's degrees in poultry science and business administration.
O'Keefe is headquartered out of his Concord, N.C., office and can be reached at tokeefe@wattnet.net.
Roger Abbott has been named editor of Pig International. Abbott is an experienced journalist who has been reporting on the agricultural industry, particularly pigs, the environment and politics, for newspapers and magazines in southern Africa and Europe for the past 20 years.
While living in South Africa and Zimbabwe, Abbott worked for several national newspapers and the Durban-based Farmers Weekly. He moved to England as a foreign correspondent, specializing in agriculture and politics, for the Argus SA group of newspapers in 1980.
Since then he has held senior editorial positions on several publications, including editor of Pig Farming for five years. He was news editor on its sister magazine, Farming News, for three years and also worked for the National Farmers Union in London, where he edited its monthly British Farmer magazine.
Abbott now lives in Suffolk and has been working as a freelance journalist since 2000. He can be reached at rabbott@wattnet.net.
Ken Jennison has been named editor of Feed Management. Jennison is an experienced journalist who joined WATT in 2005 and has served as managing content editor for WATT since 2008. In that role, he has worked on all of WATT's agribusiness titles, having been involved in the magazines, websites, video editing and other reporting for Feed Management and other WATT titles.
Prior to coming to WATT, Jennison held various editing and communications positions in the manufacturing and technology industries and served as the assistant for special programs for the chancellor of Oklahoma. Jennison received his B.A. from New York University in Business Press Publishing and completed post-graduate work in writing at Columbia University.
Jennison is based in the WATT corporate office in Rockford, Ill. He can be reached at kjennison@wattnet.net.