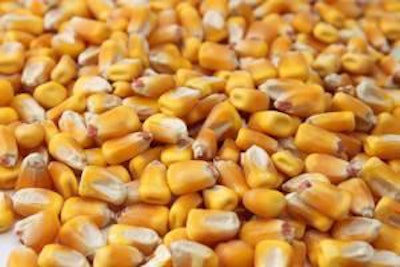 China's corn imports may reach 5 million metric tons by the end of 2011, more than doubling the 2 million metric tons the country imported in 2010, according to Abdolreza Abbassian, senior economist with the United Nations' Food & Agriculture Organization.
The country is attempting to boost stockpiles and slow the country's fastest inflation in three years, which currently sits at 6.4%, according to reports. China bought 540,000 metric tons of U.S. corn for delivery in the year starting September 1 and an additional 300,000 metric tons was sold to unknown destinations. This brings the amount of corn sold by exporters without declaring a destination to about 2.5 million metric tons, initiating speculation that the product was bought by China and suggesting that the country is already at roughly 3 million metric tons of imported corn for the year.
Corn traded at $6.5575 a bushel at 4:40 p.m. in Singapore on June 12 after rising 4% when the U.S. Department of Agriculture lowered their estimates on global stockpiles.