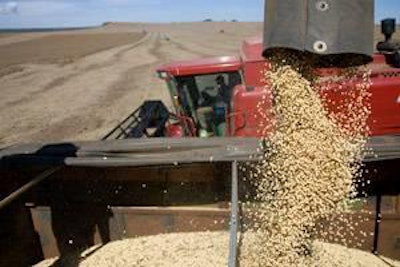 Animal feed producers in Thailand and the Philippines have canceled or delayed around 130,000 metric tons of soymeal imports as a surplus of South American supplies causes global prices to fall.
According to traders, the majority of the soymeal affected comes from Argentina, which is expected to produce a bumper soybean crop for the 2011 season. "[Buyers] had overbought soymeal in forward deals and now that there is plenty of meal lying around, buyers are looking to postpone and even cancel shipments," said a Singapore-based trader. "We expect more buyers to renegotiate and delay shipments."
Soybean meal has lost 7% on the Chicago Board of Trade since the start of April. As of 8:05 a.m. CST on May 17, July futures were trading up 1%.