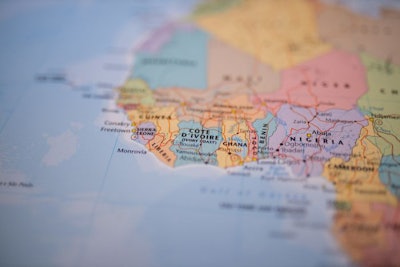 New facility will produce high-quality complete feed and expand the portfolio of De Heus subsidiary Koudijs
De Heus has begun construction on a new compound feed mill in Ivory Coast, with production expected to begin in the second half of 2022.
The new facility will produce high-quality complete feed and expand the portfolio of De Heus subsidiary Koudijs' concentrates and specialty feeds.
"With the full portfolio of concentrates and complete feeds, we aim to continue to fully serve the needs of the farmers in Ivory Coast and in the future local export destinations," said Mark Hop, general manager of De Heus Ivory Coast.
Initial capacity of the mill is expected to be 100,000 million metric tons per year.
"With the design of the factory, we take future developments into account, as well as the high quality and safety standards to ensure production of great quality feeds in a safe and environmentally friendly manner," said Jan-Willem Pruim, technical project manager.
Also this month, Koudijs opened a new plant in Ukraine for manufacturing vitamin and mineral supplements for animals. The new EUR7.8 million (US$9.2 million) plant, located in Khylchytsi in the Lviv region, will have a production capacity of 1,500 metric tons of finished products per month. Ukraine's Ministry of Agricultural Policy and Food said the new plant is eight floors and utilizes automated control systems, an automatic packaging line and robotics. Vitamin and mineral supplements produced at the plant will meet demand for the Ukrainian market, with export a possibility for the future.
According to Feed Strategy's Top Feed Companies database, De Heus is a global player in compound feed, premixes and concentrates for livestock and fish. Through its own operations as well as joint ventures and partnerships, the Dutch company is active in 75 countries, with sales and production sites in Europe, South America, Asia and Africa. De Heus Group's export department works under the name Koudijs. International joint ventures have been formed with Wellhope Agri-Tech Co. Ltd. in China, Nukamel in Belgium (milk replacer), MUB in Brazil, Koudijs Kapo Feed in Egypt, Alema Koudijs Feed in Ethiopia, Mkorma in Russia (under the name Koudijs Mkorma) and with D-mix in Ukraine (under the name Koudijs). In addition to feed production, De Heus conducts research and offers consulting and business services through its subsidiary Agra-Matic.