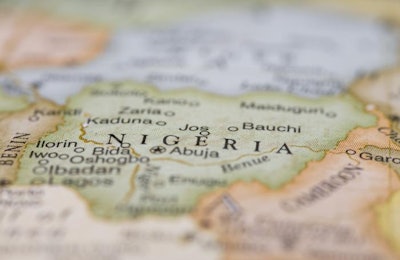 As the West African state seeks solutions for the long-term future of its livestock industry, a local benefactor has provided supplies of cattle feed and feed milling equipment.
At a ceremony in the northwestern state of Sokoto, Nigeria, last week, 500 young people, women and farming groups were presented with animal feeds and feed manufacturing equipment.
Sun News identified the benefactor as lawmaker Dr. Balarabe Kakale. He said that his gifts were in support of the federal government's National Livestock Transformation Plan (NLTP).
Part of the first phase of the plan were 300 bags of cattle feed that will be used to raise production of beef and dairy cattle in the area. Also offered to the local people were six machines for milling, mixing and packing livestock feeds.
In welcoming these gifts, local officials thanked Kakale for his initiative, which will allow people in the area to generate additional income.
For an initial investment of NGN8.5 million to NGN11.5 million (US$22,300-30,200), a report in Guardian of Nigeria last year estimated that a small feed mill could generate an annual profit of NGN12.5 million to NGN16 million.
Funding from the Netherlands
In February, Vanguard News Nigeria reported an announcement by Nigeria's federal government that it had received a grant of EUR400,000 (US$479,000) to get its NLTP started in the first four states. Source of the funding is Dutch investment agency, RVO.
Set to benefit from the outset of the NLTP are central and eastern states of Adamawa, Gombe, Nassarawa and Plateau.
In Nassarawa, the funding will provide half of the costs of a pilot project with 30 pastoral families.
In each state, a training center will be established at one farm, in cooperation with a partner from the Netherlands, the Holland Dairy House Group. Comprising 11 companies active in international dairy farming, this group offers support to set up or improve dairy operations with a range of expertise.
Leading the Nigerian teams will be Dr. Andrew Kwasari.
According to him, NLTP is a solution to current conflicts between farmers and herdsmen in Nigeria. The same source reports that governors of 20 states and the Federal Capital Territory have expressed an interest in implementing the NLTP.
Nigeria sets out plan to attract investors in livestock sectors
Across sub-Saharan Africa, a number of international companies have shown interest in developing feed businesses, attracted by the growth potential in demand for animal proteins.
In 2019, Nigeria began considering how to modernize its livestock industry. Among the key areas identified to form part of the NLTP was the remodeling of traditional grazing reserves into cattle farms.