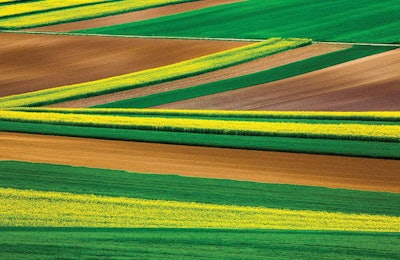 China has removed a seven-year-old ban on rapeseed meal imports from India, according to a report.
The ban was initially imposed in 2011 because of concerns over quality. India will be able to resume exports of rapeseed meal to China if it can meet certain inspection and quarantine requirements. Indian traders that want to export rapeseed meal will need to register with China's agriculture ministry.
Amid an ongoing trade dispute with the U.S., China has relaxed some rules on imports as it seeks alternative suppliers. In June, China announced it would eliminate tariffs on imports of soybeans, soymeal, soybean cake, rapeseed and fishmeal from Bangladesh, India, Laos, South Korea and Sri Lanka, beginning July 1. In May, reports said China had stopped buying U.S. soybeans.
Rapeseed in livestock feeds
Containing more than 30 percent protein, rapeseed meal (or canola meal) is increasingly being used in feed for ruminants, pigs and poultry. Its high protein content makes it an attractive substitute for soybean meal. Rapeseed meal is richer in fiber and fat – and poorer in proteins (around 33 percent) – than soybean meal, but its amino acid profile is useful for formulation with tryptophane, threonine, methionine, lysine and some minerals like phosphorus.