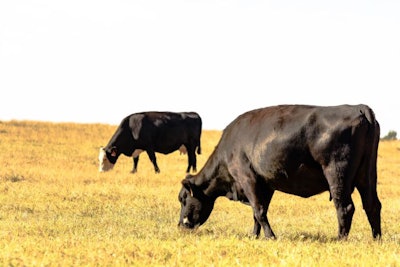 The Agriculture Producers Association of Saskatchewan (APAS) has asked Canada's agriculture minister in a letter to extend the 2018 Livestock Deferral Tax credit because of drought conditions.
"Two extremely dry years have left some of our producers with no choice but to sell some of their herds because hay is not available and feed costs are too high," APAS President Todd Lewis said.
The program allows farmers who sell part of their breeding herd due to drought or flooding in prescribed drought or flood regions to defer a portion of sale proceeds to the following year, according to the Government of Canada website.
To defer income, the breeding herd must have been reduced by at least 15 percent. Where the breeding herd has been reduced by at least 15 percent, but less than 30 percent, 30 percent of income from net sales can be deferred. Where the breeding herd has been reduced by 30 percent or more, 90 percent of income from net sales can be deferred.
In a year in which a region has been prescribed, income from livestock sales are deferred to the next tax year when the income may be at least partially offset by the cost of reacquiring breeding animals, thus reducing the potential tax burden. In the case of consecutive years of drought or excess moisture and flood conditions, producers may defer sales income to the first year in which the region is no longer prescribed.
Dry conditions across several provinces
Moisture levels in many regions are low and hay production is significantly below average, the letter said. APAS said it is concerned that the traditional method of designating eligible zones for the tax deferral will not take into account the wide range of animal feed conditions being seen by livestock producers across Saskatchewan.
Prescribed regions are designated, on the advice of the Minister of Agriculture and Agri-Food Canada to the Minister of Finance, when forage yields are less than 50 percent of the long-term average as a result of drought or flooding in a particular year. To be designated, the affected area must have recognized geo-political boundaries (for example municipalities or counties) and be large enough to have an impact on the industry. Impacts on individual municipalities/regions would not result in a designation.
Five of Canada's western provinces are dealing with moderate drought conditions, but it is more severe in some places than others.
Livestock producers in parts of Canada are struggling to find affordable animal feed and are watching their supplies of hay and grain dwindle. Many cattle producers will have to sell off part of their herds earlier in the year than normal.
"We're hearing from our members that shortages are widespread across most of Saskatchewan," Lewis said. "Despite the fact that some rain did fall earlier this year, the showers were extremely spotty and there are very few areas with a surplus to make up the difference. The hay shortage and dry pastures are still dire enough to force the sale of livestock."