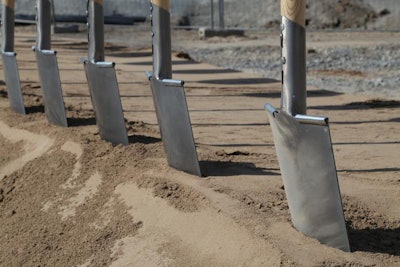 BioMar has received final approval to begin construction on a new AUD56 million (US$40.7 million) aquafeed production facility in Tasmania, Australia.
BioMar announced plans for the facility in December 2017. Construction is expected to take 14 months. The facility will be located at the site of a former particle board manufacturing mill.
"Once operational, the facility will produce up to 110,000 tons per annum of aquafeed product to support the aquaculture industry, expecting to create 55 full-time jobs and an additional 30 jobs across the region through indirect support, operational, port services and logistical roles," said Paddy Campbell, managing director of BioMar UK, when the plans were announced.
Campbell said the facility will "remediate and revitalize" the site.
"Now that we have all the final approvals we look forward to getting construction underway and soon we will be producing locally made, high performance aquaculture feed not only for the Australian market but for New Zealand and in the near future other export markets," said Carlos Diaz, CEO of BioMar Group.