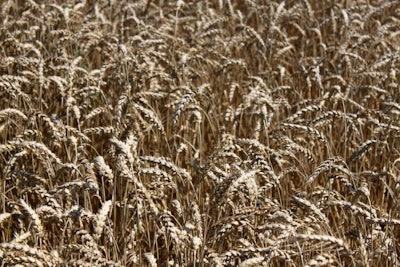 Several leading animal feed companies in Thailand are choosing to use imported barley and wheat over home-produced corn.
Corn growers in the Southeast Asian state are worried over news that some of Thailand's leading feed producers, including Charoen Pokphand Group (CP Group) have switched from home-produced corn to barley or wheat, which are imported.
Around 120,000 metric tons of barley have recently been imported into the country, reports Thai PBS.
Of the 50 members of the Thai Animal Feed Producers Association, 13 are reported to have stopped buying local corn in recent months.
According to the association's president, Pornsilp Patcharinrattanakul, the imports may continue for some time due to the price difference between the grains. While corn costs around THB10,000 (US$302) per metric ton, wheat or barley is about THB7,000-8,000.
For every ton of imported wheat or barley, feed companies must buy three tons of corn from local producers, he said.
CP Group has not commented on the issue directly, but it has a policy of responsible supply chain management, which includes responsible sourcing and ensuring traceability in the supply chain for the mutual growth of the company and its suppliers.
Thailand's compound feed production rose nearly 5.5 percent in 2017, according to the World Feed Panorama published recently in WATTAgNet's Feed Strategy magazine. While swine production declined, output by the Thai chicken meat and aquaculture sectors increased by 3 and 25 percent, respectively.
In May, Charoen Pokphand Foods PLC (CP Group) reported a one percent increase in first-quarter sales compared with the same period last year, reported The Nation.
Net profit, however, was down 23 percent, which the firm attributed to lower prices of livestock products. Stronger exchange rates were also a factor for CP Group as 66 percent of its sales are generated in overseas affiliates, and a further five percent in exports.
In contrast to Thailand's feed companies looking to increase imports of grains, some other countries are looking to reduce their reliance on this trade. In Malaysia, farmers are being called on to grow more corn to supply the raw material requirements of the nation's poultry and livestock sectors.