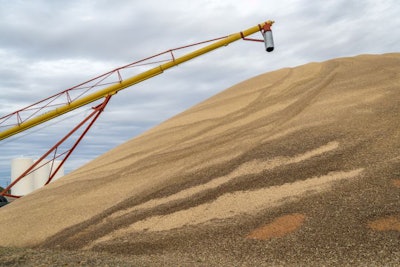 China has ended its anti-dumping investigation into imports of U.S. sorghum, according to reports. The Chinese government had said the U.S. is dumping sorghum on the Chinese market, hurting its domestic producers.
"The imposition of anti-dumping and anti-subsidy measures on imports of sorghum originating from the United States would have a widespread impact on consumer living costs, and does not accord with the public interest," China's Commerce Ministry said in a statement.
The announcement comes amid a visit from Chinese Vice Premier Liu He to Washington for trade discussions. Reports say China has offered a deal to cut the U.S. trade deficit to China by $200 billion, and rumors say that deal may eliminate Chinese tariffs already in place on U.S. agricultural products including pork and sorghum.
In April, China said it would impose a temporary 178.6 percent tariff on U.S. sorghum imports, a grain used in animal feed and to sweeten baijiu, a liquor popular in China.
China is the world's largest importer of sorghum from the U.S., and imported 4.76 million tons of the grain, worth about $1.1 billion, in 2017.
China launched an anti-dumping investigation in February and said it found its sorghum industry was "substantially damaged" by U.S. sorghum imports being dumped into the country.
After the announcement of the tariffs in April, cargo ships carrying U.S. sorghum en route to China changed course. Reuters reported that, of the 20 ships carrying U.S. sorghum that were on the water at the time, at least five changed course after China's announcement. The armada was carrying more than 1.2 million tons of the grain, valued at more than $216 million, Reuters said. The five shipments that changed course were loaded at export terminals in the U.S. owned by Cargill Inc. or Archer Daniels Midland Co.
Reuters reported this week that Japanese buyers purchased 150,000-180,000 tons of that sorghum that was originally headed to China. Other buyers include Spain and Saudi Arabia. One of the Japanese buyers is reported to be JA Zen-Noh, the world's 10th largest animal feed producer, according to WATT Global Media's Top Feed Companies Database.