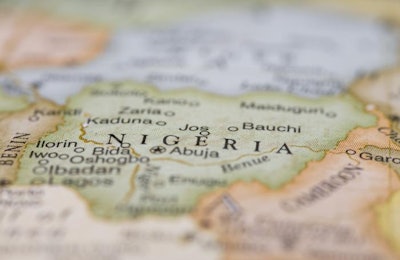 Construction is complete on two new aquafeed mills in Nigeria — in the local government areas of Uvwie and Ika North East — and they are fully equipped and ready to start operations, according to the Delta State Commissioner for Commerce and Industry, Mary Iyasere.
Final cost of the facilities was NGN574.6 million (US$1.60 million), reports Oracle News. The projects were brought to completion under a private-public partnership involving local fish farmers and co-operatives, private investors, and government.
The main driver for the project was to attract young people to start careers and businesses in aquaculture, according to Iyasere.
Other factors likely to have been involved in the decision to construct these facilities are pressure to halt imports of fish into Nigeria, and high prices for imported fish feeds.
Ban on fish imports
In January, the House of Representatives voted for a ban on fish imports in a move aimed to boost local production and support the federal government's economic diversification policy, reported Daily Post.
At that time, the fisheries sector was considered to be under-developed, accounting for four percent of gross domestic product. Total fisheries and aquaculture provides around 800,000 metric tons of fish per year, which is around 30 percent of Nigeria's requirements estimated at 2.7 million metric tons. Imports to meet this demand were reported to be becoming unsustainable in the light of declining foreign reserves and fluctuating earnings from oil.
The high and rising cost of importing feed ingredients was the main factor driving the interest of Singapore-based Olam International in a possible future investment in Nigeria's aquafeed sector this year. The firm already has a fish feed mill in country, as well as other poultry and feed businesses.
One month ago, Nutreco acquired 100 percent ownership of Skretting Nigeria, a joint venture it had set up with local partners in 2014. Behind the move was the aim to support the further development of the Nigerian aquaculture industry.