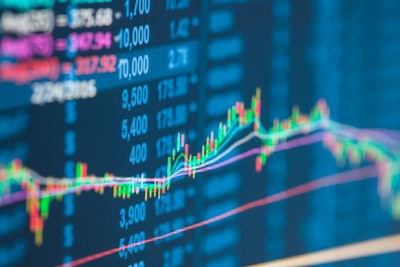 Cargill Inc.'s revenues were down 1 percent for the second quarter and the half, but adjusted operating earnings and net earnings were up, the company reported on Tuesday.
Revenues were $26.9 billion and $54 billion for the quarter and half, respectively, each down 1 percent from last year.
Adjusted operating earnings rose 80 percent to $1.03 billion in the second quarter, compared with $574 million in the year-ago period. For the half, earnings stood at $1.86 billion, up 57 percent over last year.
Net earnings for the quarter on a U.S. GAAP basis were $986 million, down 29 percent from $1.39 billion a year ago, when Cargill realized large gains from business divestitures, which are excluded from adjusted operating earnings. First-half net earnings were down 3 percent to $1.84 billion for the same reason.
"We are energized by the results across our businesses, which are due to the hard work and commitment of our teams worldwide," said David MacLennan, Cargill's chairman and CEO. "Our increased profitability gives us confidence that we are achieving the broad-based structural improvements we have sought."
Animal Nutrition & Protein segment
The Animal Nutrition & Protein segment was the largest contributor to adjusted operating earnings in the second quarter, with results up notably from the prior year. The North American protein group delivered strong performance across its product lines. Thanksgiving holiday demand boosted whole-bird sales in the turkey business, while a more normalized cattle supply, optimized production and healthy consumer demand contributed to a recovery in beef from last year's low. The egg business continued to see strong sales volume in foodservice. The segment's global poultry group improved on last year's second quarter, led by good results in Asia. Second-quarter earnings in global animal nutrition were essentially even with last year, due to a mix of largely offsetting factors around the globe.
During the quarter, Cargill announced a joint venture with So Good Food, a subsidiary of agri-food company Japfa, to make further-processed poultry products in Indonesia. In addition, Cargill broke ground on a facility in the Philippines with partner Jollibee Foods that will produce dressed and marinated chicken for Jollibee, a large Asian foodservice company. Lastly, it began an expansion of its poultry complex in northeast Thailand, which serves export markets around the world.
Origination & Processing segment
Origination & Processing earnings rose slightly against a strong comparative period, bolstered by performance in North America. This year's record U.S. corn and soybean crops were met with robust demand stemming from domestic and international growth in livestock production and reduced South American competition for exports. With the supply focus on North America, Cargill increased volumes across its U.S. and Canadian grain origination, oilseed crush and export facilities, with terminals on the U.S. Gulf and in Vancouver, British Columbia, running at capacity.
New products and investments
During the quarter, a number of new products and investments demonstrated Cargill's focus on innovation. Those products and investments include:
The company launched iQuatic shrimp feed, designed for automated feeders that use acoustic technology to listen to when shrimp are eating and deliver just the right nutrients and quantities at the right time, resulting in larger, healthier shrimp and reduced waste.
Cargill celebrated the openings of new innovation centers in Plymouth, Minnesota; Colaco, Chile; and Shanghai, China. The company operates about 25 innovation centers and technology application facilities around the world.
Cargill and Calysta, a Menlo Park, California-based technology firm, along with several institutional investors, announced plans to build a large gas fermentation facility in Memphis, Tennessee. When it comes on line in late 2018, the facility will use a proprietary process to make FeedKind protein, a family of sustainable feed ingredients for fish, livestock and pets. FeedKind is initially being targeted as a replacement for fishmeal in aquaculture feed, taking stress off of marine ecosystems.
"We aim to be the most trusted partner in food, agriculture and nutrition by delivering sustainable solutions that help our customers nourish the world," MacLennan said. "We're bringing together the best talent and top-notch facilities to push the boundaries of what seems possible."