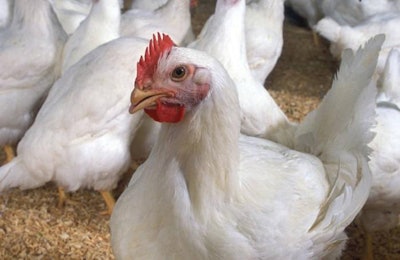 South Korea's largest food company, CJ Cheiljedang Corp. (CJ), has opened two new animal feed mills in Indonesia in the latest phase of its expansion across Southeast Asia.
According to news agency Yonhap, this brings to 12 the company's feed mills, with a total annual capacity of 2.8 million metric tons.
The two latest additions in Indonesia are in Batang in Central Java, where the factory has an annual capacity of 260,000 metric tons (mt) of feeds for chickens and fish, and in Kalimantan on Borneo, which can produce up to 180,000 mt of chicken feed per year.
Pursuing its goal to become the top feed company in Southeast Asia, CJ aims to almost double its output of livestock feeds in the region by 2020.
"We will ramp up efforts to become the unrivaled leading feed maker in the Southeast Asian market," a company official said. "CJ's animal feed and livestock division relies on overseas operations for nearly 70 percent of its sales."
In 2017, the company plans four new feed mills – two in Vietnam and one each in Indonesia and the Philippines. Bangladesh and Myanmar are also priorities for further expansion in CJ's feed production, and the company is looking to increase its number of livestock farms from 37 to 58 over the coming four years.
According to the company's website, CJ's Feed Business Unit operates 19 manufacturing plants and more than 1,000 livestock farms in five countries.
In Korea, CJ owns two feed mills as well as a research and development center, a research farm, and four pig farms.
Elsewhere in Asia, the company supplies more than 100 million chicks from its 20 chicken breeding farms and three manufacturing plants in Indonesia. Vietnam is the location of CJ's Southeast Asian R&D center, three feed factories and farms producing chickens and pigs. There are 10 CJ manufacturing plants in China as well as an R&D center, and the company has one factory in the Philippines.