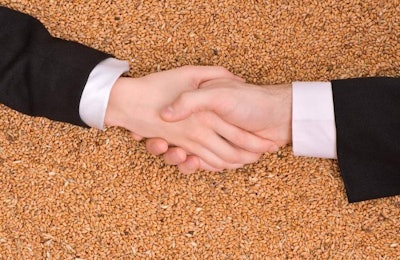 Monsanto shareholders approved the company's $66 billion acquisition by Bayer on December 13.
The deal, which calls for Bayer to pay $57 billion to Monsanto shareholders and assume $9 billion in Monsanto debt, requires regulatory approval to close as expected in late 2017. Although both companies say growers and ranchers will benefit from the deal, critics say it will shrink market competition, drive up prices and increase environmental damage.
If the deal is approved, the company will control more than one-quarter of the combined world market for seeds and pesticides. There is some concern that President-elect Donald Trump would be opposed to such a large deal, as he has promised to block other big mergers. The National Farmers Union (NFU) and the Natural Resources Defense Council are urging the U.S. Department of Justice to reject the deal.
The NFU says the deal "underscores NFU's concern that these megadeals are being made to benefit the shareholders of multinational corporations at the expense of family farmers, ranchers, consumers and rural economies."
"Consolidating Monsanto and Bayer would escalate the use of dangerous toxic pesticides and create a bad deal for farmers, bees, consumers and the planet," the NRDC said in a statement.
But the leaders of the two companies say the deal will work to make a better future for agriculture and help address climate change and global hunger.
"This is an important milestone as we work to combine our two complementary companies and deliver on our shared vision for the future of agriculture," Monsanto Chairman and Chief Executive Hugh Grant said in a statement.
"By bringing together our expertise and our resources to drive this shared vision, we can do even more together to benefit growers around the world and to help address broad global challenges like climate change and food scarcity," Grant said.
Bayer CEO Werner Baumann said that, together, Bayer and Monsanto "can help address the growing challenges facing farmers and the overall agriculture industry today and in the future. Together, Bayer and Monsanto will be able to offer the new, innovative solutions that our customers need."
The combined agriculture business will have its global seeds and traits and North American commercial headquarters in St. Louis, its global crop protection and overall crop science headquarters in Monheim, Germany, and its digital farming activities in San Francisco.