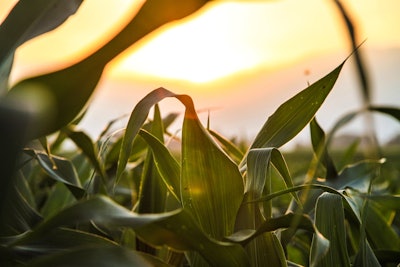 SplitShire | PIXABAY.com
The Mexican Ministry of Agriculture and Rural Development predicts domestic corn production will increase by 2 million tonnes in 2023, reaching a projected total of 28.5 million.
The production, which represents both white and yellow corn, marks growth of more than 2 million metric tons, the ministry said in a statement.
According to Mexico News Daily, the estimated increase can be partially attributed to a government program to give free fertilizer to corn producers. The program's objective is to boost domestic production in the face of challenges to meet domestic demand.
White corn, which is often used to make tortillas, is expected to see a production of 24.9 million metric tons, while yellow corn's output could reach 3.61 million metric tons this year, according to official data.
Mexico is currently in a dispute with trading partners, the U.S. and Canada, over its policies to limit the use of genetically-modified (GM) corn.
According to Reuters, Mexico imports about $5 billion worth of U.S. corn annually, the majority of which is GM yellow corn commonly used for livestock feed.
A government decree, however, calls for a gradual substitution of GM corn and a ban on its use in tortillas or dough.
On June 2, U.S. Trade Representative Katherine Tai requested formal dispute settlement consultations under the United States-Mexico-Canada Agreement (USMCA) regarding Mexico's presidential decree on genetically modified corn.
In June, Mexico implemented a 50% tariff on white corn imports in an effort to keep genetically modified grain out of the country's tortillas.
The U.S., Canada and Mexico will meet in Cancun this week for two days of meetings assess the last three years under the USMCA.
According to CTV News, two persistent U.S. points of contention -- Mexico's production of genetically modified corn and Canada's rigidity on dairy export quotas -- remain high on the priority list for all three parties.