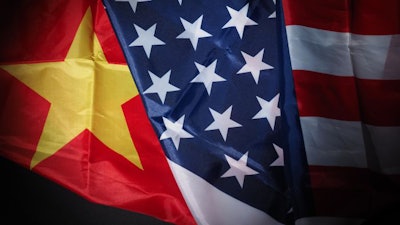 Certain products from a Tyson Fresh Meats plant failed inspection, China says
China has suspended some imports from Tyson Foods Inc. after certain products failed inspection, according to a Bloomberg report.
The move affects products from a plant owned by Tyson Fresh Meats Inc. for shipments starting August 29. A notice on China's customs website says some pig trotters, or pig's feet, from Tyson failed inspection.
"Chinese buyers can still buy from other Tyson plants in the region, but are also reported to be considering making more pork purchases from overseas markets. The Chinese government also announced that it will start releasing pork from state reserves to bolster supplies," according to Seeking Alpha.
Tyson Fresh Meats is the beef and pork subsidiary of Tyson Foods Inc. that employs 41,000 workers. Tyson Foods Inc. operates subsidiaries in the U.S., China, Brazil and Mexico.