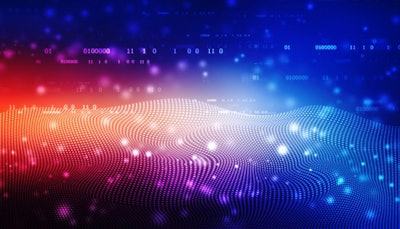 It is difficult to wrap one's mind around the amount of data that is gathered when evaluating sustainable practices.
I recently attended the American Feed Industry Association's Liquid Feed Symposium in New Orleans. There, Lara Moody, executive director of the Institute for Feed Education and Research (IFEEDER), and Kim Stackhouse-Lawson, director of AgNext and animal science professor at Colorado State University, discussed the very complex topic of sustainability.
"People tell me all the time, 'Well, we just need more clarity,' 'We just need simple solutions.' Folks, nothing about sustainability is clear, and nothing about it is simple," Stackhouse-Lawson said.
Moody explained how companies can navigate their sustainability journey, and Stackhouse-Lawson talked about sustainability in the beef supply chain. Together, they covered a lot of great information in less than two hours, but mostly I was left thinking about how there is so much data and so many aspects related to sustainability that it's difficult to wrap one's mind around. On top of the vast amount of data, there are more than 600 different standard reporting bodies to which companies can report their environmental, social and governance (ESG) criteria for investors.
"That is where the wild, wild West comes in … because everybody wants to be the standard that is considered the best from an investor perspective," Stackhouse-Lawson said.
While data is crucial to measuring sustainability, it may not be getting recorded, utilized and communicated through the supply chain in the best ways possible.
"Data is really important to aligning with the supply chain," Moody said. "Quality data and transparency play hand in hand."
She added that data ensures alignment with the whole supply chain, informs decisions and supports innovation. However, how we move data throughout the value chain is a challenge.
For example, she said: "If we have practices or products that we can use, it's easy to do it on the feedlot side because we can directly feed the animals, but if it's on the grazing side, what the heck can we do? So, we've got to get a feed additive or something specific into the animal, how can we do that on the grazing side and what does that even look like? The beef animal spends a significant portion of their time on the pasture. So how can we account for that?"
Stakeholders in the value chain want to use sustainability as their market advantage, so they need to track lots of data. However, measuring all of the data points that need to be tracked on a sustainable journey can be an eye opener.
For example, Moody said, when Darling Ingredients started tracking sustainability data, it learned a lot about its operations.
"They started gathering primary data, changing what they are measuring in their operations, putting some different sensors in," she said. "Then they realized that not only was the data useful to their stakeholders who wanted it, and to their sustainability messaging, but then they started seeing hotspots in their facilities where they could reduce their water footprint further or reduce their energy footprint further or reduce their greenhouse gas footprint further or maybe get some credits that they could sell. So, they started changing that data collection as something that started as an imposition into something that was an opportunity for them."
Sustainability in the food supply chain is very important to consumers, and therefore should be important to your company. While embarking on that journey is daunting and a huge undertaking, it may become necessary for companies' survival in the coming years, and organizations like IFEEDER and AgNext can help demystify the process and help steer your company down a successful path to sustainability.
Over time, I hope there will be more consistency and standardization in data gathering and reporting in the sustainability space so that all companies are on a level playing field, and consumers can better understand what companies are doing to improve their sustainability.