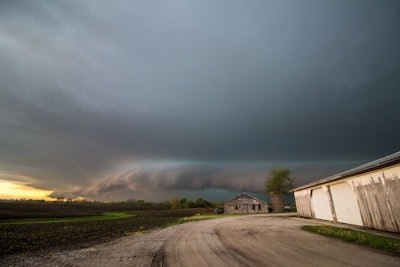 American Farm Bureau Federation finds a majority of farmers or farm workers are experiencing more mental health challenges than they were a year ago
I've written about rural mental health before, but it's not a problem that's going away and, as we approach the one-year mark since the start of the COVID-19 pandemic, it's something we're still dealing with every day.
"Back-to-back years of a challenging farm economy and weather disasters, followed by the current coronavirus that we are still part of, has taken a toll on many farmers, ranchers and their families, along with our rural communities. Rural stress can be especially harmful due to the risk of isolation and the go-it-alone attitude that our farmers and ranchers have," said Robin E. Kinney, managing director of member engagement at the American Farm Bureau Federation (AFBF), during last month's AFBF Virtual Convention.
AFBF recently conducted a survey along with Morning Consult that found 66% of farmers or farm workers said the COVID-19 pandemic has affected their mental health, and more than half of rural adults and farmers or farm workers said they are personally experiencing more mental health challenges than they were a year ago. And while an overwhelming majority say it is important to reduce the stigma about mental health in the agriculture community, the main obstacles to seeking help or treatment remain cost, availability, accessibility, stigma and embarrassment.
You might know someone who is struggling; how can you help? You might be struggling yourself; how can you find support?
According to the AFBF's Farm State of Mind resource page, there are several warning signs when someone may be experiencing mental health challenges. They include:
Change in routine or social activities
Decline in the care of animals
Increase in illness or other chronic conditions
Increase in farm accidents
Decline in the appearance of the farm
Decreased interest in activities or events
Signs of stress in children including struggles with school
You can help someone who is struggling simply by starting a conversation, acknowledging what they're going through and expressing interest.
"Share a habit you've seen change. Don't wait for them to ask for help. If they're willing to reach out, encourage them. Try not to compare their challenges to someone else's, or minimize what they're going through. What matters most is showing genuine care and empathy, and listening," the Farm State of Mind page says.
If you or someone you know is struggling, please seek help from one of the resources below, or from your state or local farm bureau or ag extension office:
National Suicide Prevention Lifeline https://988lifeline.org/ +1.800.273.8255
Avera Health Farm and Rural Stress Hotline https://www.avera.org/services/behavioral-health/farmer-stress-hotline/ +1.800.691.4336
Substance Abuse and Mental Health Services Administration https://www.samhsa.gov/find-treatment +1.800.662.HELP (4357)
Crisis Text Line: Text HOME to 741741
Farm Crisis Center https://farmcrisis.nfu.org/
The Do More Agriculture Foundation https://www.domore.ag/
HealthyPlace https://www.healthyplace.com/