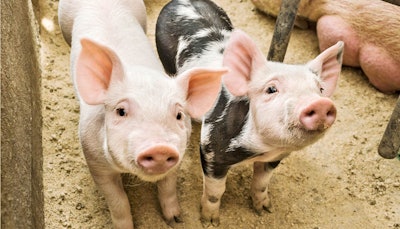 Upcoming webinar will discuss soy protein concentrate and fermented soybean meal
I am very excited to announce that I will be moderating my second CJ BIO-sponsored webinar on March 25. Two world-class speakers will present us with the latest information of feeding piglets with refined soy products. We will discuss soy protein concentrate (SPC) and fermented soybean meal (FSBM).
As vegetable proteins become mainstream even for young animals, these two soy sources offer a rich protein profile and minimal levels of anti-nutritional factors. I have always used SPC in my piglet feed designs, but never any FSBM. So, I am myself really eager to hear from the experts.
The first speaker will be Dr. Alfons Jansman, Ph.D., senior scientist at Wageningen Livestock Research, The Netherlands. Wageningen University needs no introduction; we all know it is among the leading animal science research institutions in Europe.
The second speaker will be Dr. Hans H. Stein, Ph.D., professor of animal science at the University of Illinois. Here, I must say, I am biased, not only because Hans and I got our Ph.D. degrees from the University of Illinois, but Hans gave me the introductory tour at the university research farm. It was his last day there – he was graduating – and he gave me his boots and locker as a parting gift.
I have created a special event page on LinkedIn where you can join me to attend this webinar. If you are not in my contacts list, please join me as there are more webinars coming up. And, feel free to use the share button to invite your own contacts to this next webinar.
Join me at this webinar, and I promise you we will ask Alfons and Hans all the tough questions.