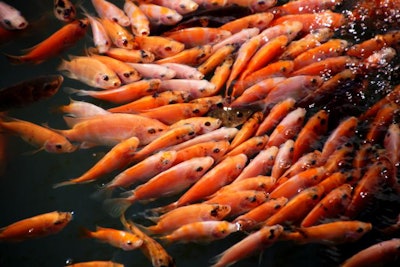 State-owned company Pescario is building 12 acres of fish ponds
Pescario, a Cuban state-owned fishing company, is building 12 acres of fish ponds to increase production of catfish or tilapia on the island.
According to a report from Undercurrent News, Cuba is looking to increase food production and aquaculture investment as well as open its economy.
"We are open to exchange, and even more to investment, in aspects that we can't advance as much as we would like given pressures from our powerful neighbors," said project consultant Luis Remedios in the report.
The project, which is 80% complete, will be the first time Pescario has used tanks and a semi-intensive or intensive system for aquaculture production
Tilapia and Chinese carp have been farmed in Cuba for decades. This project will supply fish for domestic use initially, but the country hopes to establish an export market in the future.
Investment in tilapia production
Tilapia farming has attracted investors in many developing countries in recent years.
In August, a major municipality in the north of Tanzania said it was set to introduce fish farming opportunities in nearby Lake Victoria. As well as increasing the supply of fish products for the domestic market and export, the local authority is using the licensing system to reduce illegal fishing in the lake, which is currently open to everyone and all fishing methods.
Also in August, FeedStrategy.com reported that almost 1,000 people had been offered training in aquaculture in Nigeria to encourage a greater level of self-sufficiency in fish production.
In 2017, nonprofit research organization WorldFish said it would expand research on its genetically improved farmed tilapia (GIFT) strain to increase productivity and meet the growing global demand for fish.
In 2016, aquaculture production reached 80 million metric tons (mmt), according to the United Nations' Food and Agriculture Organization (FAO). Leading the global rankings was China, with an output of more than 49 mmt.
Total global fish production in that year was 171 mmt, including 79.3 mmt from marine fisheries, and 11.6 mmt from freshwater fisheries. FAO estimates that by 2030, total output will increase by 18% to reach 201 mmt.
Aquaculture will continue to expand in the coming decades, particularly in Africa, although the rate of growth has slowed from an annual rate of 10% in the 1980s and 1990s to an average 5.8% between 2010 and 2016.