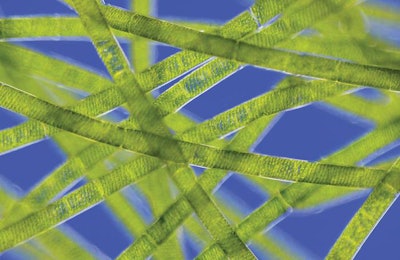 From WATTAgNet:
The past week brought us news about AB Agri, antibiotic-free poultry, algae, feed additives, the Global Feed and Food Congress, the European feed forecast, enzymes, and mycotoxins.
---
Every January, during the International Production and Processing Expo in Atlanta, there is always a topic that everyone talks about, that is, the topic of the show. Sometimes it is avian influenza, sometimes mycotoxins, but I think this time it was antibiotic-free (ABF) poultry production.
British animal nutrition and agricultural services group AB Agri is growing its capabilities in the fast-developing field of alternative proteins with the acquisition of AgroKorn. The deal sees the Danish developer and producer of animal nutrition products, premix, milk replacers and alternative proteins join AB Agri's growing community, although AgroKorn's mink business has not been acquired.
In the early 1950s a water tank on the roof of Morrison Hall at Cornell University served as the research station for growing microalgae as a feed supplement. Professor Wilson G. Pond was researching the nutritional benefits of feeding microalgae to livestock.
Have you noticed the recent acquisitions of nutrition companies (mainly vitamin and trace mineral premix suppliers) by certain feed additives manufacturers? The examples are still few, but the names cannot escape attention. Certainly, this trend will continue.
The animal feed industry plays a huge role in the global challenge to feed the world's 9 billion people by 2050, and the 5th Global Feed and Food Congress (GFFC) will focus on ways to achieve that goal.
Compound feed production in the 28 countries of the European Union (EU-28) is estimated to have been 156.1 million metric tons (mmt) in 2015, just 0.2 percent more than the previous year (155.8 mmt), according to the European Feed Manufacturers' Association.
When feed enzymes were first used more than a decade ago, their acceptance was limited to phytase applications for reduced phosphorus excretion. Although feed enzymes have been utilized for many years, we have only scratched the surface as research on feed enzyme technology.
Based on the results of Nutriad's Spanish Mycotoxin Survey, conducted immediately post-harvest, the company says the quality of the 2015 corn crop in Spain should not be considered safe for inclusion into finished feed rations for all animal species.