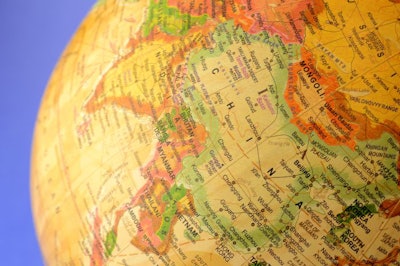 New guidelines include alternative ingredient suggestions as well as formulations based on region
China's Ministry of Agriculture and Rural Affairs has published guidelines that recommend lowering the amount of corn and soybean meal in pig and poultry feed, Reuters reported.
The guidelines include recommendations for alternative ingredients, "with the goal of improving the usage of available raw materials and creating a formula that better suits China's conditions," Reuters said.
In March, Reuters cited a document sent to animal feed producers and government departments in China that asked nutritionists to come up with guidelines for use of alternative grains by the end of March. The move comes as corn supplies in the country are tight and as pig producers are restocking after widespread African swine fever (ASF) outbreaks decimated the herd during the past two years.
The new guidance recommends rice, cassava rice bran, barley and sorghum as alternatives to corn. Acceptable alternatives to soybean meal include rapeseed meal, cottonseed meal, peanut meal, sunflower meal, distillers dried grains, palm meal, flaxmeal, sesame meal and corn processing byproducts.
The guidance also suggests feed formulations based on the region of the country, such as reducing corn by at least 15% in pig rations in the Northeast by using rice and rice bran. In the southern region, it recommends using sorghum, cassava flour, rice bran meal and barley to replace corn in pig feed.
According to a recent Rabobank report, China's hog feed consumption is expected to increase 11% in 2021 over the previous year. Broiler feed consumption will also expand, but at a slower pace, while layer feed use will see a slight drop. Overall Chinese feed consumption is expected to increase 7% to 8% in 2021.
Soybean meal consumption in China will increase 6% year over year, and China is expected to import large amounts of feed grains, mostly from the U.S., in 2021.
Wheat use in feed is expected to see a "significant boost" as China's state reserve offers old/stale wheat and paddy rice to feed mills at lower prices.
"In addition, mills are increasingly using wheat to replace corn in the feed formula. As wheat has a higher protein level, the use of soymeal will also be adjusted accordingly," the report said.