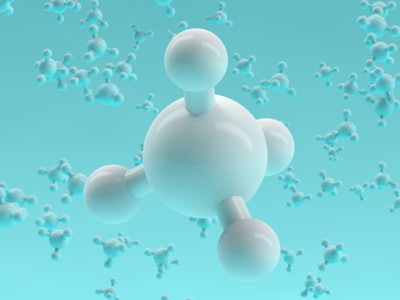 New funding from several partners will allow Indian biotech startup String Bio to develop alternative proteins derived from methane for human and animal nutrition.
Based in Bangalore, India, String Bio has recently raised an undisclosed sum from several investors in India and France, including a large poultry hatchery. The capital will be used to develop new proteins for the global food and feed sectors, reports VCCircle.
Investors include Ankur Capital, Oil and Natural Gas Corp. Ltd. (ONGC), and Karnataka's Information and Biotechnology Venture Fund (KITVEN), as well as Seventure Partners of France, and Srinivasa Hatcheries.
The funding will support the firm closer to a full commercial rollout, said co-founder Vinod Kumar.
According to String Bio, its mission is to create solutions to the challenges of climate variability, the limited availability of land and water, and a growing global demand for food, particularly for protein.
In 2012, the firm was established by Kumar and co-founder Ezhil Subbian. Using advances in synthetic biology, fermentation technology, chemistry and process engineering, it has developed its own platform — String Integrated Methane Platform (SIMP) — using one of the most impactful greenhouse gases as a basis for protein production.
Methane-based product
Its first product is StringPro, a sustainable and environmentally friendly protein for animal feed, reports Your Story. String Bio is the only Asian firm to have developed a value chain based on methane through a biological process.
According to String Bio, the company works at the intersection of biology, engineering and chemistry. It uses its own technology platform to deliver true economic drivers for methane from waste to natural resources. Its patents cover engineering catalysts, method of production, product separation and the unique process model.
In seeking an application for its technology, String Bio decided to focus on methane, said Subbian in an interview with Solar Impulse in 2018.
"As we started to look at the possible application of technology, we decided to hone in on methane because methane is a very interesting gas," she said. "It's a high-energy alkane that is currently largely underutilized around the world. We currently use natural gas to create power but a large portion of methane gas gets flared because we don't have the right solutions to leverage this source of energy. So we decided to combine the power of biology to leverage methane to convert it into different value-added products. We focused on two key market areas: creating single-cell proteins, and chemical monomers."
Goals for the firm in the development process were to produce a protein with the high quality of fishmeal but at a lower price. StringPro is 30-40% cheaper than fishmeal, according to Subbian, and it is a more consistent product because of the industrialization of the process, and fully traceable.
Two years ago, poultry genetics firm HyLine International announced it had appointed one of String Bio's latest investors, Srinivasa Farms as distributor for its commercial layers across India.