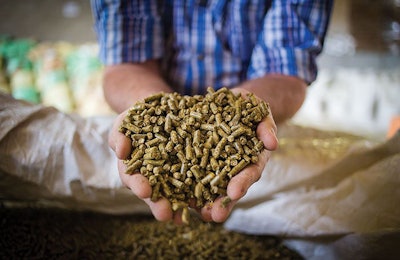 See what topics were the most popular in the animal feed industry in July.
---
These six animal feed ingredients are likely to make headlines in the near future — and just in time, too, as they are needed now.
Land O'Lakes Inc. has named Beth Ford as president and CEO of one of the nation's largest food and agricultural cooperatives and No. 216 on the Fortune 500.
The U.S. Department of Agriculture (USDA) has announced a short-term $12 billion aid package to help American farmers who have been hurt by retaliatory tariffs.
Archer Daniels Midland Co. has agreed to terms granting exclusivity in discussions to purchase Neovia, a global provider of value-added animal nutrition solutions, with 72 production facilities and a presence in 25 countries, headquartered in Saint-Nolff, Britanny, France.
Cargill reported $3.2 billion in adjusted operating earnings for the 2018 fiscal year, one of its best annual performances. The fourth quarter also was very strong for the company.
The European Union (EU) has taken a further step in tackling antimicrobial resistance by tightening the rules on the production, sale and use of medicated feeds for farm animals, aquaculture and pets.
The Food and Agriculture Organization of the United Nations (FAO), World Organisation for Animal Health (OIE) and the World Health Organization (WHO) surveyed WHO member states about how they are tackling antimicrobial resistance (AMR).
In 2016, aquaculture production reached 80 million metric tons (mmt), according to the latest report, The State of the World Fisheries and Aquaculture 2018, from the United Nations' Food and Agriculture Organization, FAO.
Vietnam has spent nearly $2 billion on animal feed imports, according to a report. That's up 10.7 percent from a year ago.
Deoxynivalenol (DON) has been confirmed in winter wheat in six U.S. states, according to Neogen's Monday Mycotoxin and Crop Report from July 2.