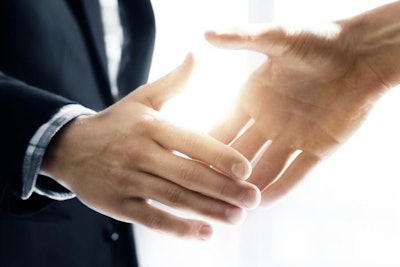 La Coop fédérée announced on April 24 that it has finalized the acquisition of Standard Nutrition Canada (SNC), a Winnipeg-based company offering animal nutrition products and services. Its activities in Western provinces will be integrated within the livestock production sector of the Agri-business Division. Thus, it will become one of the most prominent players in the $4-billion Canadian industry.
Through this deal, La Coop fédérée's agri-business division will extend its animal nutrition activities, already well established in Quebec and the Maritimes. The division is also already present in Western Canada in the crop production sector through its network of Agrico retailers, while La Coop fédérée's meat processing division, Olymel, is active in Alberta through its Olysky swine production and processing activities. U.S.-based Standard Nutrition assets and activities are excluded from the transaction.
The conditions of the sale will not be disclosed. The transaction is final and all operations are now integrated within the livestock production sector of the Agri-business Division.
"Building upon our existing operations to expand our Canadian footprint is part of our growth plan," says Ghislain Gervais, president of La Coop fédérée. He adds, "Recently we invested in crop inputs and grain operations in Ontario. With the new acquisition of Standard Nutrition Canada, we are now pursuing the development of our agri-food business in Western provinces more specifically."
Gaétan Desroches, chief executive officer of La Coop fédérée, explains, "This acquisition is in line with our sustainable growth plan in the Western Canadian provinces, with a partner that shares our values of responsibility and solidarity toward the producers that we serve, and that strive to tailor their service to their needs."
"Standard Nutrition's top-of-the-line products and services are at par with our high standards of quality and customer relationship. By combining findings from our world-class research program with Standard Nutrition's personalized approach and highest level of expertise, we will deliver even more value and innovation to customers," adds Sébastien Léveillé, executive agri-business vice-president of La Coop fédérée.
The transition will be seamless for current Standard Nutrition Canada customers, as key management and sales teams will remain in position.
Establishments included in the sale are:
Feed processing and grain-handling facilities and retail store in Winnipeg, Manitoba
Retail store and warehouse in Brandon, Manitoba
Premix facility, warehouse and retail store in Lethbridge, Alberta
Retail stores, offices and warehouses in Red Deer, Alberta, and Swiftcurrent, Saskatchewan.