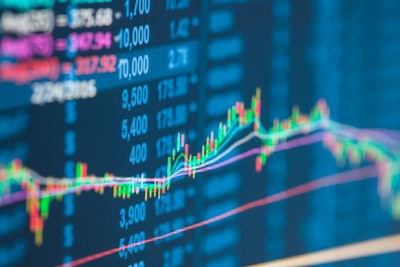 Cargill reported a 23.8 drop in net earnings for the third quarter of 2018: $495 million compared with $650 million a year ago.
Nine-month net earnings equaled $2.39 billion compared with last year's $2.49 billion. Excluding the tax charge, the third quarter was in line with last year; the nine-month figure exceeded the prior period.
Adjusted operating earnings were $559 million, a 22 percent decrease from last year's $715 million. Nine-month earnings totaled $2.4 billion, down 7 percent from $2.58 billion a year ago.
These earnings included a net charge of $161 million related to the recently enacted U.S. Tax Cuts and Jobs Act. Excluding the charge, Cargill's results were on pace with last year's third quarter and first nine months.
Third-quarter revenues rose 2 percent to $27.85 billion, increasing the year-to-date figure to $84.32 billion.
"Our steady results from operations demonstrate that our strategic direction is the right one," said David MacLennan, Cargill's chairman and CEO. "The performance of our team worldwide keeps Cargill moving ahead, preparing us to continue to grow."
During this extended period of sluggish agricultural commodity markets, Cargill is taking action to transform and differentiate itself. MacLennan cited the company's integrated approach to global operations, its ongoing appraisal and enhancement of assets along supply chains, and its investment in new capabilities and technologies.
"In a time of continually changing expectations, we are setting ourselves apart in order to help our customers succeed," he said.
Segment results
Posting a solid increase in adjusted operating earnings, Animal Nutrition & Protein led company results for the fourth successive quarter. Performance in complete animal feeds, premixes, additives and micro-nutrients contributed strongly to earnings, as did beef and egg protein results in North America. The segment's aqua nutrition and poultry businesses trailed the year-ago quarter due to a mix of factors, including lower pricing in some markets.
Cargill continued to increase its presence in targeted animal nutrition and protein markets. The fresh poultry joint venture between Cargill and the U.K.'s Faccenda Foods was completed in January and now operates as Avara Foods. C-Joy, a joint venture between Cargill and Asian foodservice company Jollibee Foods, opened its new poultry processing facility in Batangas province, south of Manila. It provides dressed and marinated chicken to Jollibee Foods' stores and restaurants in the Philippines. In beef, the company is expanding its Columbia, South Carolina, ground beef plant, which it purchased in 2016.
Advancing its digital capabilities, Cargill made a minority equity investment in Cainthus, a Dublin-based company that uses predictive imaging analytics to monitor the health and well-being of livestock. The proprietary technology uses on-farm cameras with facial recognition software to identify individual dairy cows and track their movement and behavior. It then employs algorithms to deliver analytics that can benefit producers' decision-making about their farms. Cargill also introduced iQShrimp, a predictive software that uses machine learning and sensors to provide shrimp producers with real-time visibility into their operations. Finally, it opened a fish feed mill and a technology application center in Andhra Pradesh state, a central place for aquaculture in India. Both facilities are aimed at helping shrimp and fish farmers grow healthy seafood with improved productivity.
With interest in plant-based foods on the rise, Cargill invested $25 million in a joint venture with Minneapolis-based Puris, the largest North American producer of pea protein. The company mills yellow peas into nutritious, highly functional proteins for use in label-friendly baked goods, cereals, dry blend beverages, snack bars and more. Through the joint venture, Cargill and Puris will expand manufacturing and commercial capabilities to support growth in new markets.
Earnings in Origination & Processing edged ahead of last year's moderate third quarter. After five years of very large crops, the buildup in global stocks has quieted markets, but volatility picked up late in the period, allowing for better trading opportunities. Origination in Brazil remained slow; oilseed processing results in several regions were poor but with an improved outlook as margins strengthened at the end of the period. The segment continued to focus on efficiency and execution. It also is investing in technology to better connect its global operations and supply chains, enhance trading and risk management, and bring farm customers additional insights and tools so they can better manage their risks and market their crops.